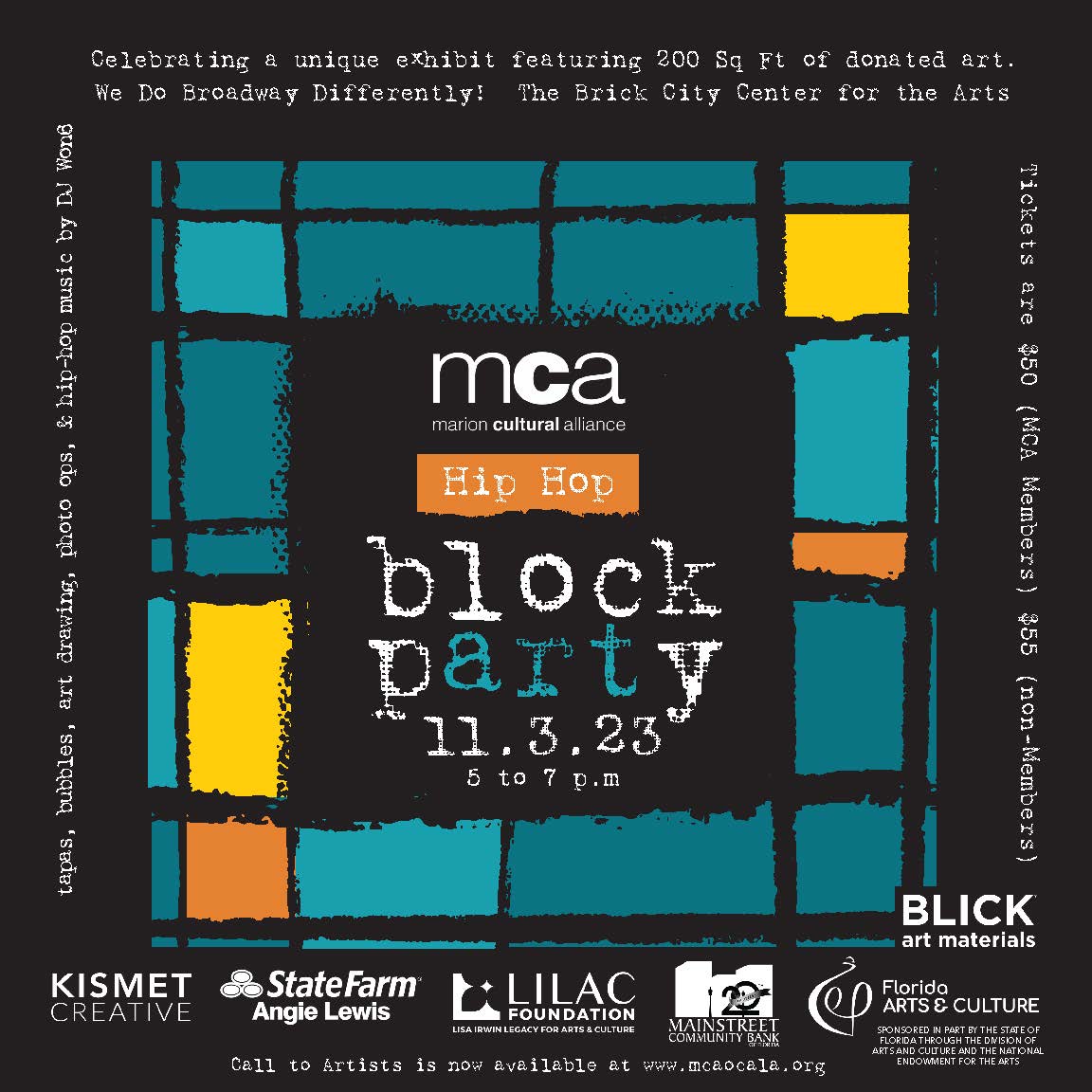 08 Nov

"MCA's Block pARTy 2023"

Ocala, Florida-Marion Cultural Alliance's, iconic fundraiser and exhibit Block pARTy, returns – bigger, bolder and 'blockier' than ever! Back by popular demand, this exhibit features 12 x 12 'blocks' of art created by local and regional artists, designers, and creators. This year's theme is in honor of Hip Hop music's 50th anniversary. Hip Hop Hooraaaay – ohh! Blocks still available are only $25 and can be picked up after November 25, just in time for the holidays!

This event is in pARTnership with Kismet Creative Co. and sponsored by Angie Lewis State Farm, the LILAC Foundation, Mainstreet Bank of Ocala and BLICK art materials. Click here to get tickets!