A Permanent Endowment for MCA Member Artists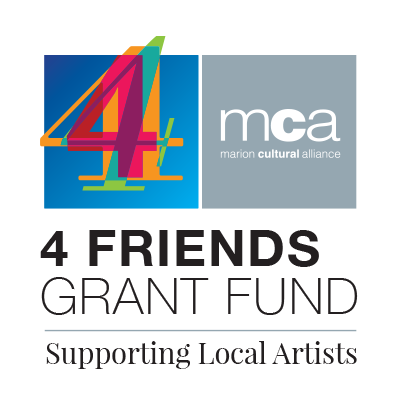 About the Four Friends Grant Fund
Marion Cultural Alliance, Inc. (MCA) established the Four Friends Grant Fund as a permanent endowment, generating income to support small grant requests by individual artists in Ocala, Marion County, Florida.
The inspiration for this fund is the legacy of leadership created by four important community leaders. Through care and concern, words and deeds, over many years and across many organizations and institutions, Jim Copeland, Mack Dunwoody, E. L. Foster, and another friend (who wishes to remain anonymous) have impacted the lives of nearly every citizen of Ocala/Marion County.
Each provides a leadership legacy of his own, that when combined serve as an enormously inspirational example to those who may choose to follow in their footsteps of improving the quality of ever day life for people. As close friends over the years, they inspired one another, with E. L., Jim, and Mack even earning the nickname, "Three Musketeers", as they had a reputation for coming to the rescue of so many good causes, including the seedlings of what grew to become MCA.
As standout leaders of their generation, their support of improvements to education, city life, the hospital, many grassroots, and the arts, is a legacy that must be recognized and continued. If you had a good idea, and someone to recommend you, all you had to do was ask. They would find ways. Sometimes it was a word of encouragement, sometimes a deed, an introduction, a large check or a small one—just enough to keep you going and keep the idea alive.
The spirit of this fund is designed to emulate that same act of encouragement for those seeking such from MCA.
The Four Friends Grants are meant to be small amounts of support which will enhance an individual artist's ability to work and prosper in their chosen medium.  A review committee, will meet on demand, to consider applications and release funds to those deemed appropriate to the purpose of the grant.
Requests may be made for up to $1,000.
Grant Application Process
---
In honor of the Leadership Legacy of Jim Copeland, Mack Dunwoody, E.L. Foster and an Anonymous Friend
Make a donation in honor someone who was always there for you,
just like the four friends were there for us and our community.
Are You a Recipient of a Four Friends Grant?
MCA requests that you use this logo to acknowledge our support.
Please include it in your programs and/or signage.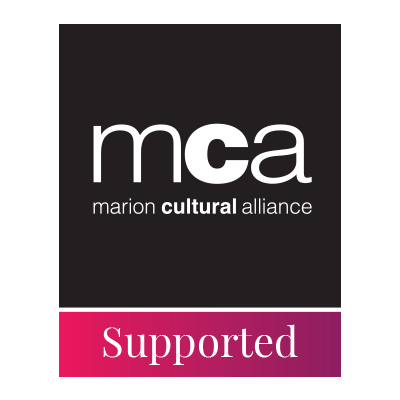 Right Click the MCA Supported Logo above to save the image.