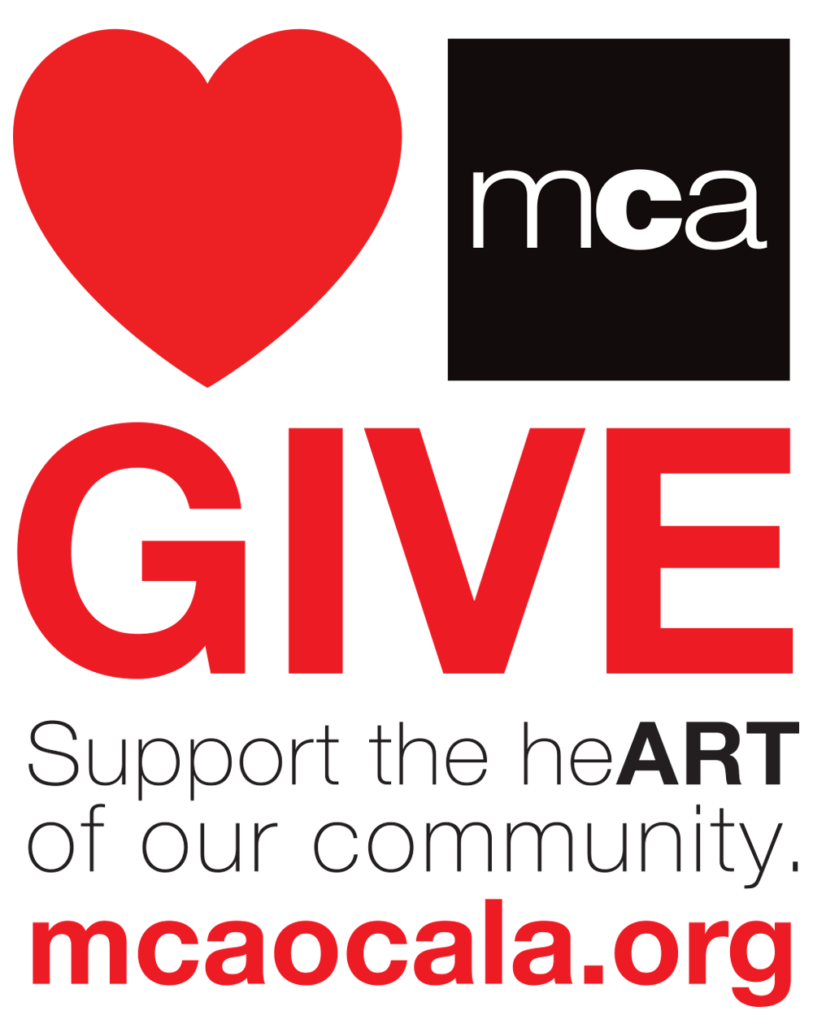 MCA: The heART of the arts community.
Thanks to your generosity, over 22 local arts organizations, artists and school children received over $30,000 in grants from MCA in 2020. With your help, they were able to learn, create and explore the arts. On their behalf, thank you.
Today, we embark on our Year-End Campaign: Give. Support the heART of our community. Our goal is to provide more grant funding by raising $15,000 by December 31, 2021. It is a lofty goal and we can't do it without your help.
We raise money through donations, grants and other gifts with the purpose to grow our endowment from nearly $1 million currently to $5 million so that we may increase the amount of our yearly grants. The needs are great. For example, in 2019 our local arts organizations requested grants dollars totaling $65,000. However, we were only able to give out $25,000, fulfilling a mere 38% of the amounts requested from our qualified grant recipients. Would you be willing to make a special year-end contribution of $100, $500, or $1000 to grow our ability to give to the arts?
With your support, we can impact our community in a lasting way. Thank you.
Marion Cultural Alliance, Inc. (MCA) is a 501(c)3 charitable organization registered with the Florida Department of Agriculture and Consumer Services #CH13766. A COPY OF THE OFFICIAL REGISTRATION AND FINANCIAL INFORMATION MAY BE OBTAINED FROM THE DIVISION OF CONSUMER SERVICES BY CALLING TOLL-FREE WITHIN THE STATE. REGISTRATION DOES NOT IMPLY ENDORSEMENT, APPROVAL, OR RECOMMENDATION BY THE STATE. The toll-free number of the department is 1-800-HELP-FLA (435-7352)-calling within the State of Florida, or (850) 410-3800-calling from outside of Florida.  The Department's website is www.FDACS.gov Your donation is tax-deductible to the extent permitted by law. Please consult your tax consultant.