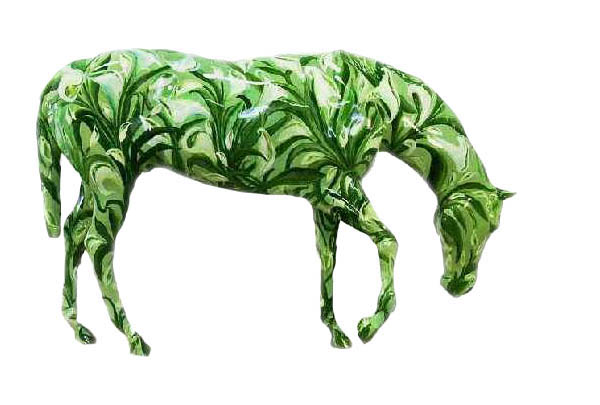 Free and True to Themselves: Art and Insights from Older Artists in Ocala Exhibit
---
Glimpses of India Event Will Continue in Ocala
---
A New Template for Cultural Empathy
MCA embarks on a new exhibition concept to promote a more intimate understanding of others through the arts, inaugurated by artist and diversity advocate Dr. Sheni Meghani.
---
Marion Cultural Alliance Wraps Up Week of Events
---
Artist Profile: Tasha Strigle
Ocala art teacher Tasha Strigle instructs by example, continuing the learning process required to evolve as an artist.
---
A New Horse Unveiled
---
AMP it up!
Check out the Levitt AMP Ocala Music Series 2022 line-up
---
Golden Apple Horse statue heading to West Port High School
---
Ocala CEP highlights the Marion Cultural Alliance's new art exhibit
---
MCA gains momentum as a 'local arts agency'
---
Marion Cultural Alliance accepting applications from nonprofit organizations for 2022-2023 grant cycle
---
Completing each other's picture
Two artists revisit art and find inspiration through a novel collaborative show at the Brick.
---
Meet this month's featured artist during free event at Brick City Center for the Arts
---
Kay Deuben and the Art of Living
The painter, teacher and breast cancer survivor does what she pleases. In March, that includes showing her work at the Brick City Center for the Arts.
---
New exhibit at Brick City Center for the Arts features Ocala Art Group members
---
Levitt AMP Ocala seeking volunteers
---
The bold fragility of horses through an expressionistic lens
---
'Field Concert' art exhibit opens this week at Brick City Center for the Arts
---
New exhibit at Brick City Center for the Arts features Ocala Art Group members
---
Horse Fever 20/20  The Giving Collection and Clockwork Fury
---
How A Feel Good Public Art Project Has Transformed Our Community
---
The Marion Cultural Alliance salutes hard-working volunteers and their artful contributions
---
Valerie Dailey, Showcase Property of Central Florida "Conversations of Hope"
---
Ernesto Maranje has Completed "Living Art Mural" on Brick City Center for the Arts
---
Arts and Cultural Organizations Resources for Planning & Preparation Should Marion County Be Impacted by COVID-19
---
Department of Health in Marion County offers guidance on mass gatherings
By Florida Department of Health in Marion County