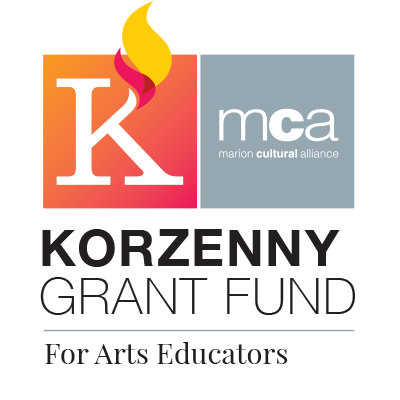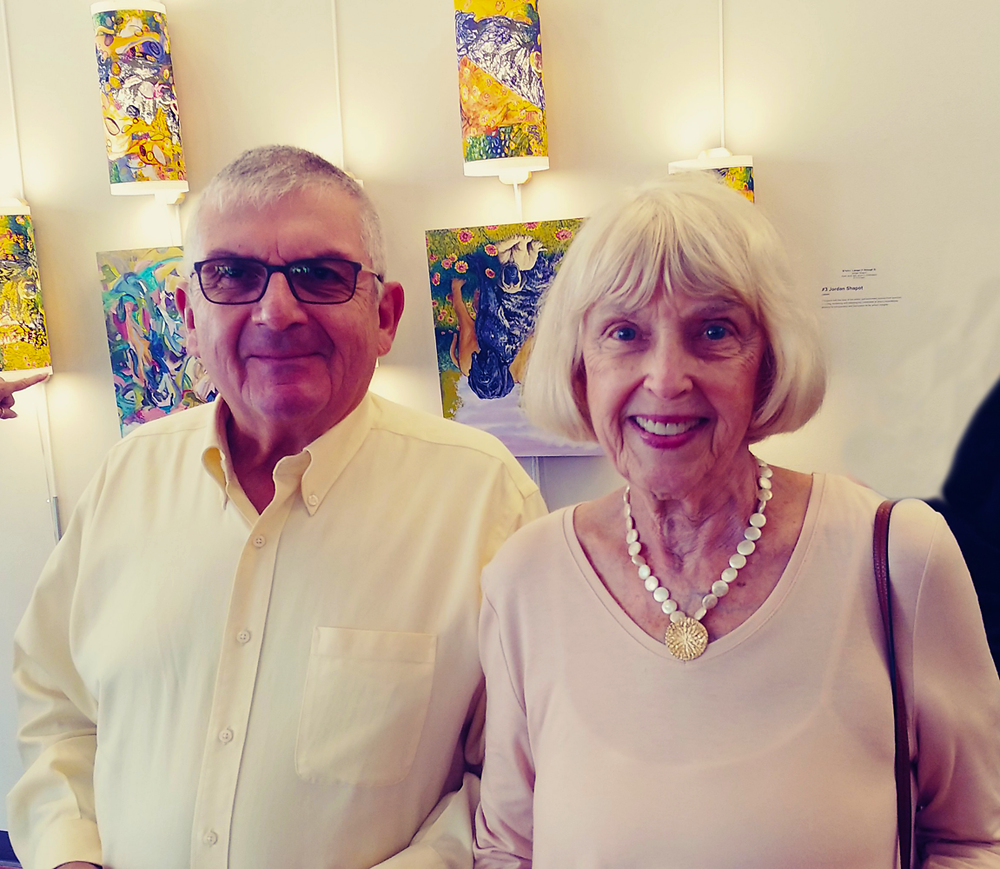 About the Korzenny Grants for Arts Educators
MCA established The Korzenny Art Fund to support small grant requests by individual arts K-12 educators in Ocala, Marion County. The spirit of this fund is to encourage arts educators who are developing artists and art education for the future.
These grants were inspired by Drs. Betty Ann and Felipe Korzenny. Their legacy of leadership and ardent support of the arts and arts educators is the foundation for these grants. The funds will be dispersed until exhausted, and the fund may be continued with additional funding at a later date. Drs. Korzenny will be recognized for their support of improvements to arts education.
The Korzenny Grants for Arts Educators are used to enhance an individual K – 12 arts educator's ability to work and support their students' artistic talents.
A review committee will be made up of MCA members. They will convene to consider applications and release funds to those deemed appropriate to the purpose of the grant.
Request may be submitted for up to $1,000 and may be submitted online at any time.
Grants Awarded by the Korzenny Grant for Arts Educators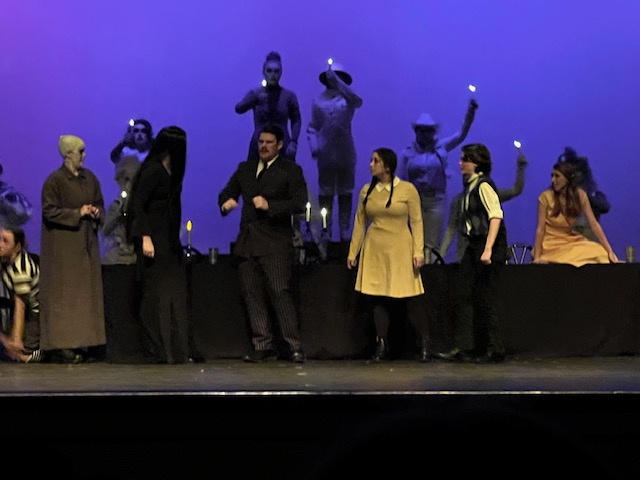 Forest High School Musical Theatre Ensemble Costume and Set Support
Jessica Mongerio, Forest High School
This grant supported FHS's Musical Theatre Class with funds for costume and set design expenses. The students are the costume and set designers. They are not provided a budget. These funds allow them to plan and manage a budget and execute costume and set design.
Grant Award $1,000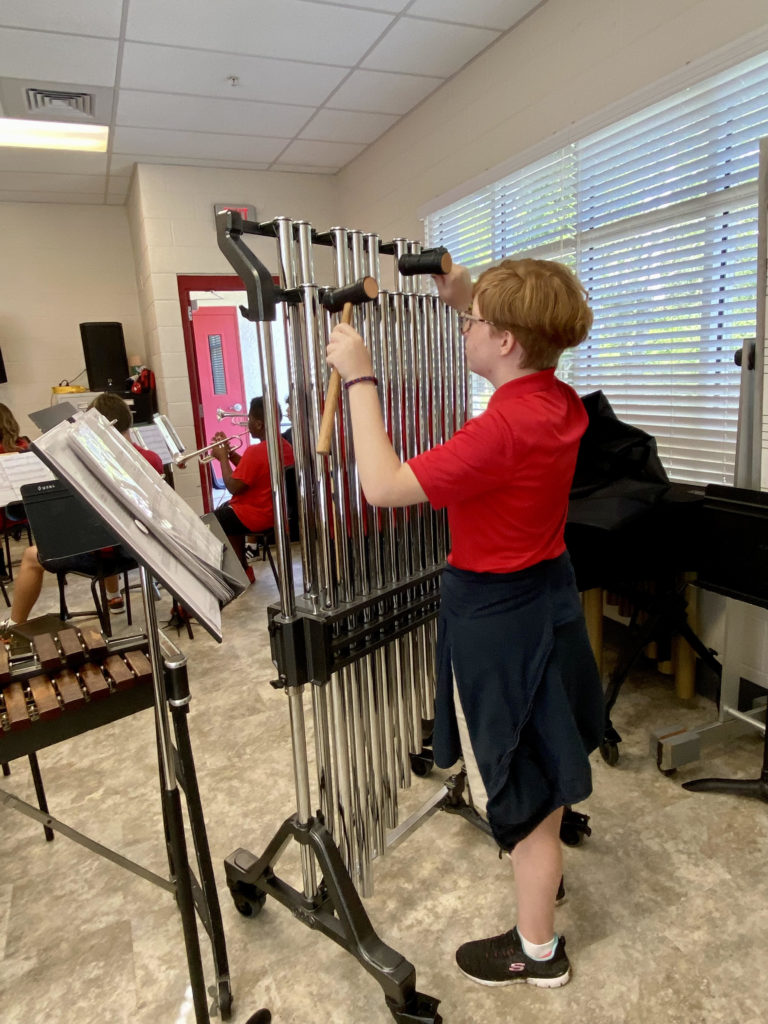 Chimes for Grace Christian School Spring Concert – February 2022
Grace Christian School
The Korzenny Grant helped to fund a set of Musser Classic Chimes for the Music Program. The band will perform all required parts to be played on symphonic chimes including "October Sky" by Rob Romeyn during the May 5th Spring Concert. After the concert, the chimes will be used to enhance the music program's offerings at the school. This grant truly impacted the students' music education and their performance skills.
Grant Award $1,000
Introducing Students to Advanced Art Tools – August 2021
Nicholas Parks, Fort McCoy School
The grant provided thirteen of the twenty Dremel rotary tools needed for his 8th grade three dimensional art class. The students learned to make masks and props that require sanding and carving. The students learned 21st Century art skills that will lead to fun and opportunities. Working with carved masks and props can launch them into careers in live/theatrical arts and other related occupations.
Grant Award $1,000
Forest High School Musical Theatre Ensemble Costume and Set Support
Jessica Mongerio, Forest High School
This grant supported FHS's Musical Theatre Class with funds for costume and set design expenses. The students are the costume and set designers. They are not provided a budget. These funds allow them to plan and manage a budget and execute costume and set design.
Grant Award $1,000
Horizon Academy Music Program
Jordan Ramsey-Heil
The Korzenny grant purchased new music and funds for repair costs for band instruments. These funds went a long way in bolstering a nascent program where students are learning and growing musically.
Grant Award $1,000
Keyboards for 20th Century Pianists – October 2020
Emily Goode, Music Teacher Dunnellon Middle School
The keyboards in our piano lab are older than the students! Many have speakers that work sporadically or not at all. The keyboards also do not allow for a sustain pedal or changes in dynamics. The students are learning so much, and I'd like to be able to further their piano skills with keyboards and pedals that work for them. I would like to purchase 2 Yamaha PSR-E363 keyboards and 6 sustain pedals.
Grant Award: $500
Learning to Love Reading Through Art-Making: South Ocala Elementary Students Illustrate Book Jackets – July 2020
Nicole Werhner, South Ocala Elementary
Students will write a story or "book" in their classrooms with the instruction and assistance of their teachers using State of Florida Standards. Our 2nd-5th grade classrooms use writing-focused curricula since the state tests writing in both the 4th and 5th grades. The supplies purchased with this grant will provide teachers with the necessary tools to allow students to illustrate their book covers in keeping with their own interpretive artistic visions.
The students' book cover art will be displayed at our "Literacy with Love" event held during Literacy Week for parents and families to see. I would also like to provide some sort of incentive for the "top" books submitted in each grade level, which could be voted on by staff, our School Business Partner, and other community leaders. The top three "books" in each grade level would receive a ribbon which would also be displayed with their books. The first-place winners in each grade level would receive a basket of books of their choice to take home as an additional prize.
Grant Award: $1,000
The Sands of Time – March 2020
Gary Peters, Lake Weir High School Art Educator
The project will be a mural painted on a main wall in building 3 of Lake Weir High School. The wall is the thoroughfare that leads from building 3 to building 4. The concept is creating a composition incorporating Renaissance Men and their ideas and inventions and subsequent entrepreneurs who succeeded in making life easier for society. The mural would cover a 35′ space that would be broken into 5 sections by overlapping two 22′ in diameter semi-circles (which begin at the far left and far right of the wall). Two triangularly shaped areas would appear in the upper right and left-hand corners of the wall (after the semi-circles are rendered) and an arced dome would dominate the space where the two semi-circles overlap.
The semi-circle on the left would contain drawn plans by inventors for future endeavors; the right semi-circle would contain inventions that were variants of the plans. The arcuated shape in the middle will show drawings and paintings of the inventors. The triangular shapes at the upper left and right will hold inscriptions similar to da Vinci's backward Latin and an abstract binary code background showing technology and computing, respectively. Technology used would be provided by a short throw pocket projector to create the enlarged images on the wall. The images would have been derived from computer images of drawings from life and photographs. Students working on the mural will be members of the Art Club. All students enrolled at Lake Weir High (or home schooled in the district) are able to become members of the club. The work will primarily be accomplished on weekends and after school, but at times, advanced students may work on the project when their goals align with state academic standards.
Grant Award $1,000
Jazz on the Go – February 2020
Brittany Schofield, Howard Middle School Music Teacher
This purchase would be used to further students learning of jazz music. Students will be able to share their music with the community and spread their love for jazz music. Through the history of jazz bands, a huge part of their performances is traveling to different venues and events to play "gigs". This will give our students the opportunity and experience to learn just like a professional jazz band.
Grant Award: $500
Florida Band Directors Workshop – February 2020
Dylan Jones, Band Director, North Marion Middle School
The Florida Band Director Workshop is a 4 day summer workshop for band directors that meets from June 17-20, 2020. The Florida School Band Workshop is a comprehensive, retreat style experience for school band teachers. The workshop will feature interactive sessions about topics such as fundamentals, classroom management, musical principles, teaching strategies, and progress monitoring.
Grant Award: $354
We Can Accompany Ourselves and Sing in Harmony – January 2020
Nacko Wicklein, Music Teacher NH Jones Elementary
At The Florida Music Educators Association Conference in January, which was taught by the author of the book "Purposeful Pathways 4", Roger Sams shared four songs from his publication. I was excited to see that he suggested chorus groups be accompanied by fellow students performing the instrumental parts rather than using recorded tracks.
He is a veteran music educator and has very useful advice on how to successfully teach students to perform accompaniment music for chorus. Singing in harmony is a difficult task for my students. We start singing in round to create harmony. During Mr. Sams' clinic he taught an ostinato part which is a repeated pattern added to a melody so they can easily sing in harmony. He used the same starting pitch for the ostinato with the melody which makes it much easier for the students to recognize the harmony, match it and sing it. I was really impressed with his arrangement of the songs that assist the students in hearing the harmonies. Having the "Purposeful Pathways" book will help my chorus group to perform harmonies in a much more direct and easily understood way. The book has 37 songs to teach music concepts. I can use this book, not only for chorus, but for regular classes as well. The included CD/DVD will also help to visually present the songs to the students for easier understanding.
Grant Award: $240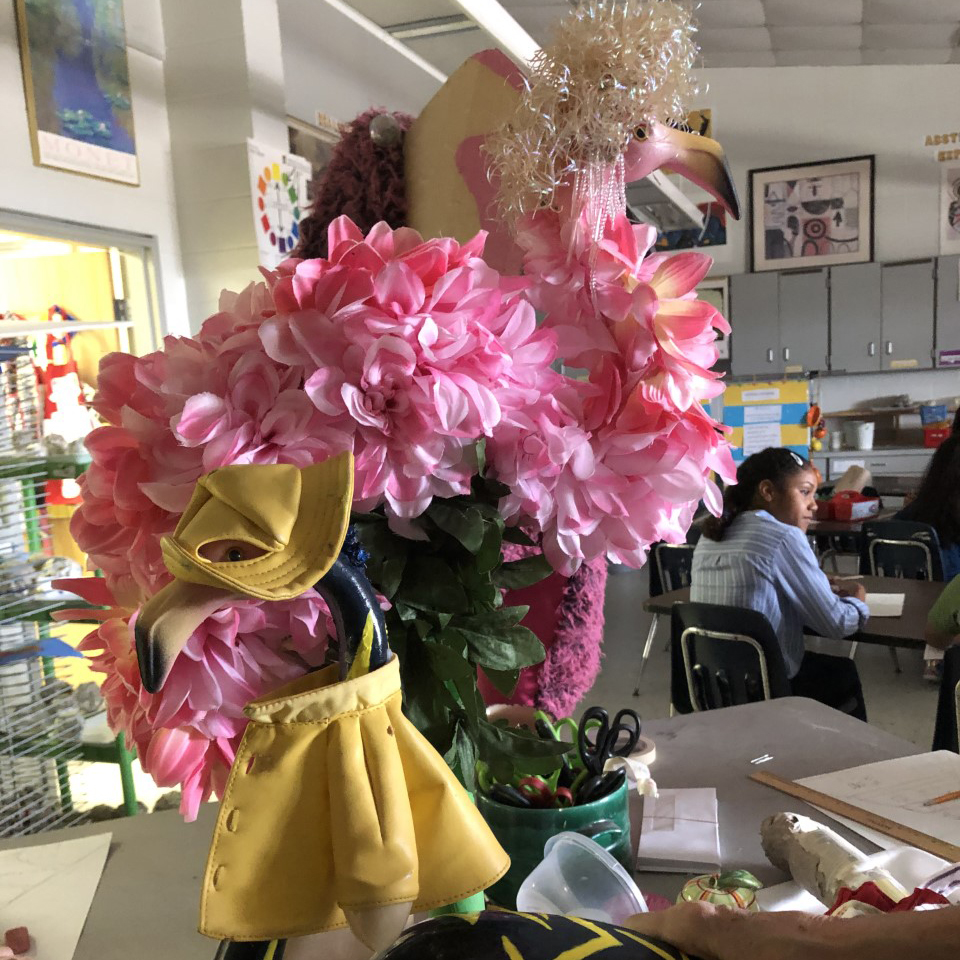 Flamingo Fever – September 2019
Michel Yeull, Arts Educator Dunnellon Elementary School
At Dunnellon Elementary School, we have discussed the value of public art and how artists like Keith Haring brought art to the people and the huge impact that can have on a community. Piggybacking on the idea of Horse Fever, students will use the flamingo to explore the things that make our river community in Florida special.
We will look at the different horses from Horse Fever and talk about why the artists made the choices that they did. Each student will have a flamingo template to explore and sketch ideas. Together we will discuss way to take their idea from paper to realization. We will explore media options that will allow for outdoor art. I will encourage students to discuss this project at length with their families to generate enthusiasm and support. The flamingos were displayed at businesses throughout Dunnellon.
Grant Award: $500
Ukuleles-Increasing Higher Level Thinking Skills Through Music – August 2019
Laurie Rangel, Anthony Elementary Music Teacher
Students will learn to play the ukuleles over the course of 5-6 weeks as part of the lesson about island cultures. They will first read and research about the countries and islands with a small group. Next, they will listen to the music of these cultures, with special attention to ukulele music.
Finally, over the course of 2-3 classes they will learn how to play the ukuleles and play along with a piece of music representing that culture. By teaching my students to play ukuleles in the style of the music of these islands, they will use higher level thinking skills and have a better understanding of the music of these cultures.
Grant Award: $500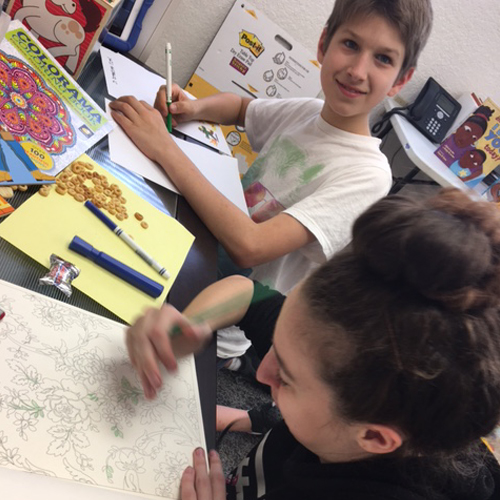 Art Class Supplies for Low Income Children – May 2019
Melissa Castro, Community Facilitator Ocala Family Resource Center, a program of Kid's Central
For young children from poor families in Marion County, education is commonly restricted to the basics. Arts subjects such as crafts, art and music are not part of the curriculum, and for underprivileged families extra-curricular activities are unaffordable. Yet, an education in the arts represents
an unparalleled opportunity. For these vulnerable children – some of Marion County's poorest – it is the perfect way to explore new horizons, stimulate their imagination and creativity, and also develop their self-esteem and interpersonal skills. This grant will enable multiple children to flourish in a healthy and stimulating learning environment. By funding the purchase of art supplies at-risk children in Ocala have the chance of an enriched education that will help develop their imaginations and enhance their personal abilities and these children realize their full potential and build themselves a better future!
The value of art goes far beyond helping children develop their skills with painting, drawing or sculpture. As kids learn to be artists, they are developing life skills that will help prepare them for their future.
The value of art goes far beyond helping children develop their skills with painting, drawing or sculpture. As kids learn to be artists, they are developing life skills that will help prepare them for their future.
Whether they become professional artists or not, just like in a story, art is more powerful when viewers feel that they connect with the people and concepts within it.
Young children are natural storytellers and art gives them a platform of telling a story without using words. As students become older they can discover and grow art as a way to share their own story and develop their own lexicon that maybe only they understand completely. It can be liberating and exciting for a child to feel as if they have their own secret non-verbal language to express creativity.
As an Arts Educator to at-risk children living in impoverished areas within Marion County, I was delighted to have been awarded this grant. With The Korzenny Fund for Arts Educators, and directed through my partnership with Marion Cultural Alliance, I was able to purchase valuable art supplies to use in the monthly art class. These supplies will allow the children, some of whom have been traumatized through abuse or neglect, a chance to learn how to utilize various mediums such as chalk, charcoal, crayon, graphite, and acrylics.
These children look forward to this class every month because it gives them an outlet and allows them to create hopes and dreams and express themselves through the paths of their imagination with a paintbrush, graphite pencil, clay, scissors, glue and paper. Thank you for your generous part in these moments.
Grant Award: $500
Are You a Recipient of a Korzenny Arts Educator Grant?
MCA requests that you use this logo to acknowledge our support.
Please include it in your programs and/or signage.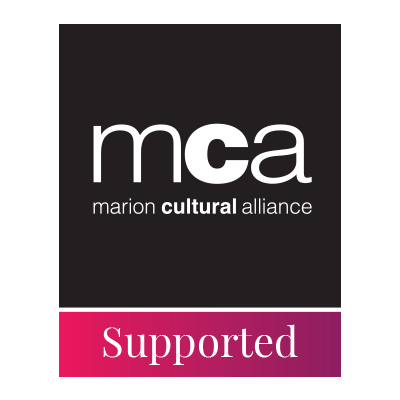 Right Click the MCA Supported Logo above to save the image.