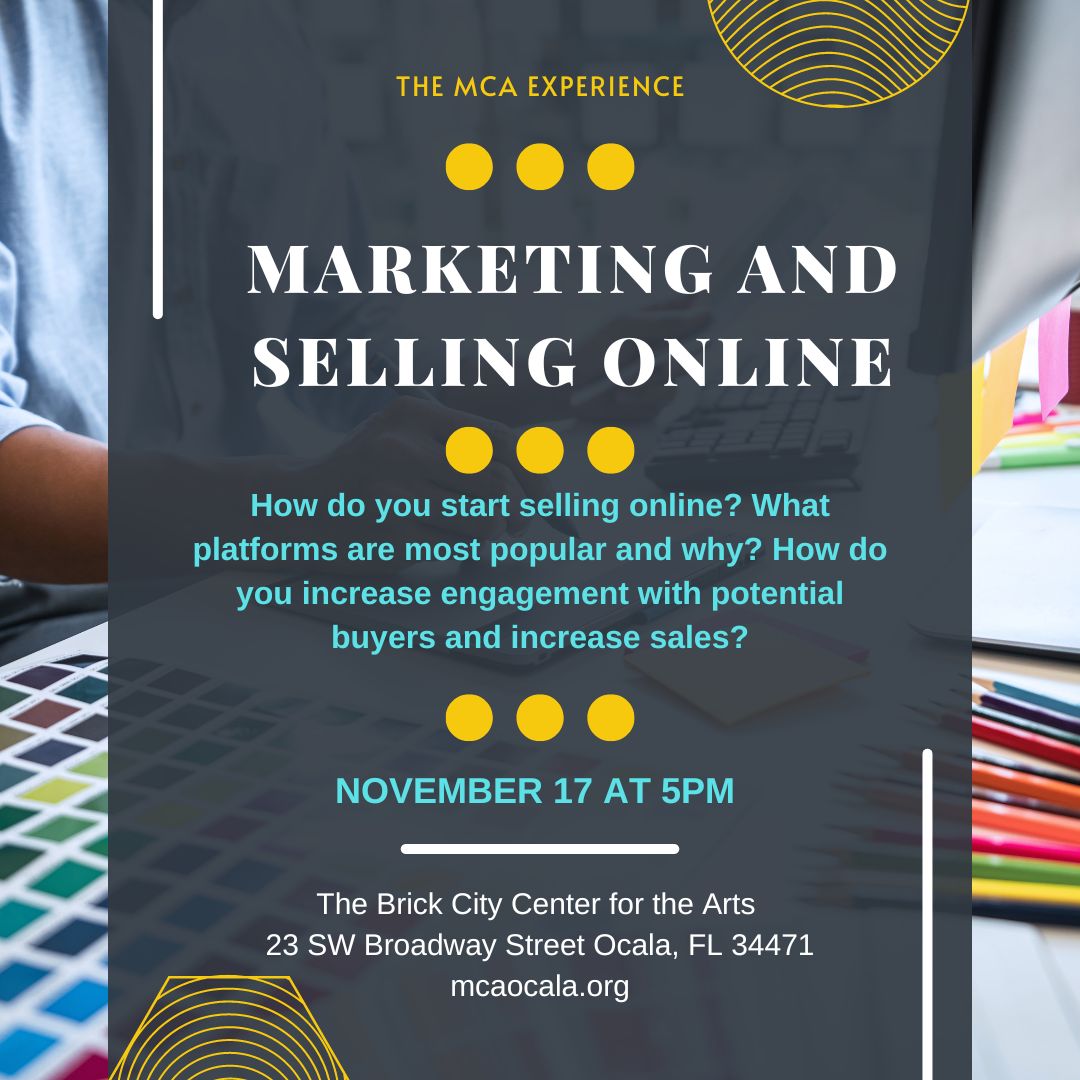 Join us Thursday, November 17 for this artist workshop by artists, for artists. Hosted by Michael Warren, owner of Brick City Digital and a professional photographer with online sales experience.
How do you start selling online? What platforms are most popular and why? How do you increase engagement with potential buyers and increase sales?
Drinks and Snacks will be provided at no cost.