The 4th Annual "Paint Out" Celebration
March 19, 2022 @ 11:00 am

-

2:00 pm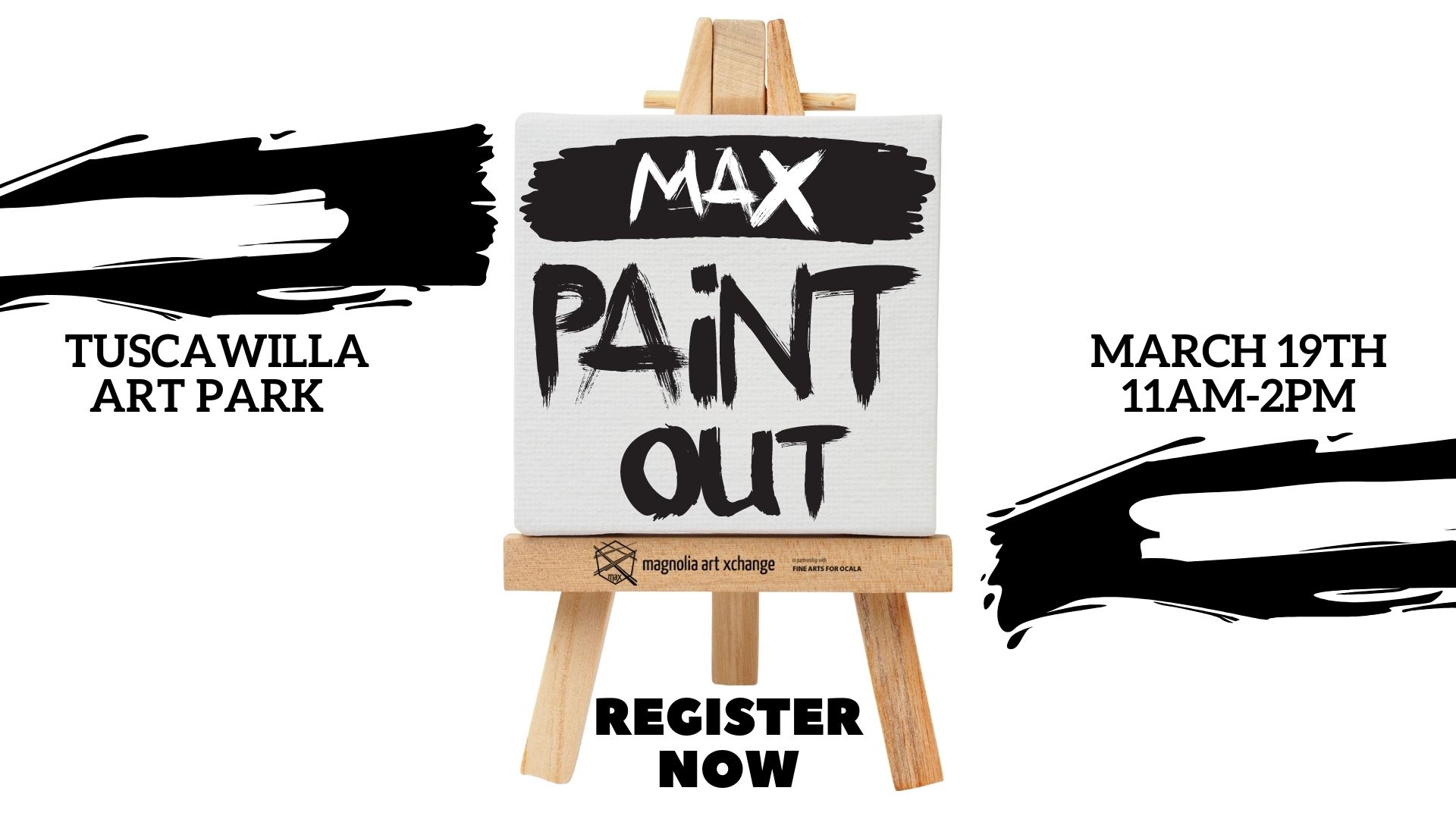 The Magnolia Art Xchange, MAX, would like to invite you to join our 4th Annual "Paint Out" Celebration on March 19th! All Artists from All mediums and age groups are invited to join a day of creativity by creating around the historic Ocala Union Station with other artists!
Artists will officially begin creating at 11:00 am. There is no fee to participate!! You must register & send us the application by March 15th in order to receive a free canvas. If you do not register or miss the deadline, you can still participate on March 19th, but you must bring your own canvas. If you do not finish your painting, you can finish it on your own time.
Finished pieces will be exhibited at Magnolia Art Xchange at the Exhibit and Art Heist Fundraiser on Friday, May 13th, 2022, from 6:00 pm to 9:00 pm.
Paintings are due by April 15th at 3:00 pm. Drop Off your pieces at the Ocala Union Station on or before April 15th at 3:00 pm. Artists may keep their pieces & will have an opportunity to sell their work, or they have the option of donating their piece to the MAX for fundraising.
For more specific information, read the rules and regulations in the artist's application below. If you have any questions or need further details, please email [email protected] We hope to see you at The Paint Out!!!
Register here: https://tinyurl.com/y2uc6scr