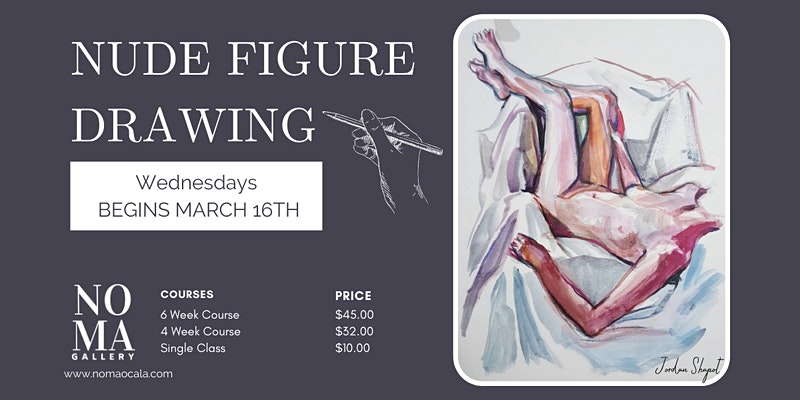 Nude Figure Drawing at NOMA Gallery is a chance for artists of all skill levels to create together in a professional Gallery setting.
About this event:
Is creating art your passion?
Join us on Wednesday evenings from 6:30-9:30 pm and practice your drawing skills with fellow artists. Whether you are a full time working artist or art hobbyist, challenge yourself and up your skill level by participating in this fun class. Bring your own supplies for drawing, NOMA has a few easels you may borrow on a first come, first serve basis. We ask that our models be treated with the utmost respect, and that you do not take or post
photographs without the model's consent.
To register, click any date and you will be given the choice of paying for a single class, or to purchase the package. If you would rather pay in person, you may do so at NOMA. Pricing: 6 Week Course: $45.00
4 Week Course: $32.00
Single Class: $10
Thank you for registering. Please note that there are no refunds