Music of India (Lecture-demonstration)
July 6, 2022 @ 5:30 pm

-

7:30 pm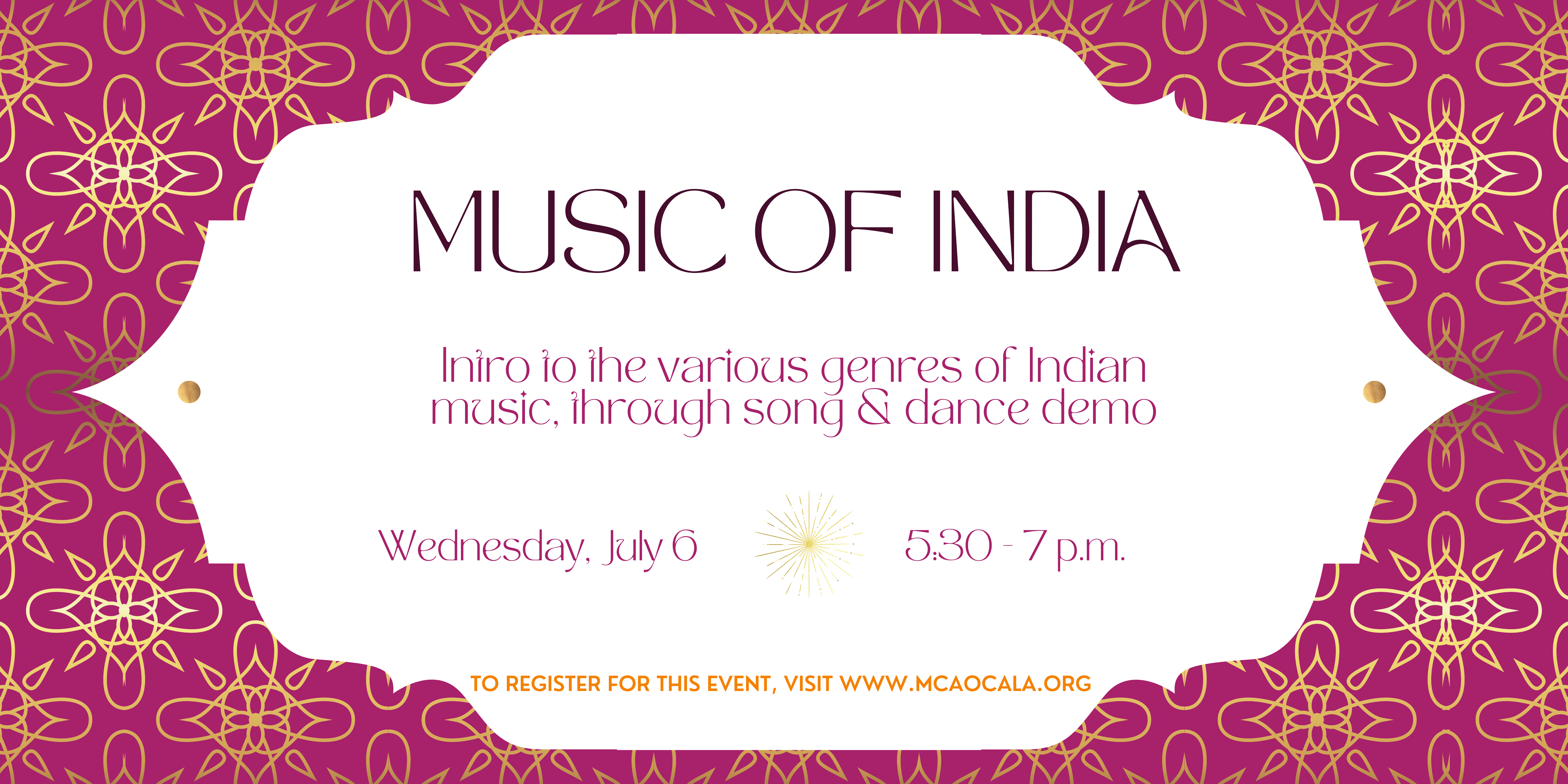 Presented and facilitated by Dr. Sheni Meghani
India, like many regions of the world, has a very interesting cultural landscape with diverse languages, festivals, music, arts and traditions. Both folk and classical music are intricately woven into culture, celebrations and traditions of India; many of them passed on from one generation to the next over centuries. Several of these art forms evolved and changed with influences from other cultures such as Persian, Moghul, British, etc.
This program will highlight a few aspects of music and festivals of India.
Dr. Sheni Meghani will demonstrate a few genres of Indian styles of singing ranging from folk-songs to popular Bollywood songs. This evening will not only highlight the uniqueness of Indian music and singing but also celebrate the similarities between Indian and Western styles of singing.
Festivals and celebrations in India are known for their elaborate fun-fare, vibrant colors and varied traditions. Sheni will share some highlights about festivals commonly celebrated in India, explaining their significance and relevance in Indian life. Factual information about festivals and celebrations will be transformed into an engaging experience with Sheni narrating anecdotes about these celebrations from her memories as a child growing up in India. Participants will have a unique opportunity to hear about Indian traditions from Sheni as she explores the canvas of her childhood stories through the prism of two decades of her living in the US.
Questions? Contact MCA at 352-369-1500.