Levitt AMP Ocala: Reggae Force w/ Nostaljah
June 3, 2022 @ 7:00 pm

-

9:00 pm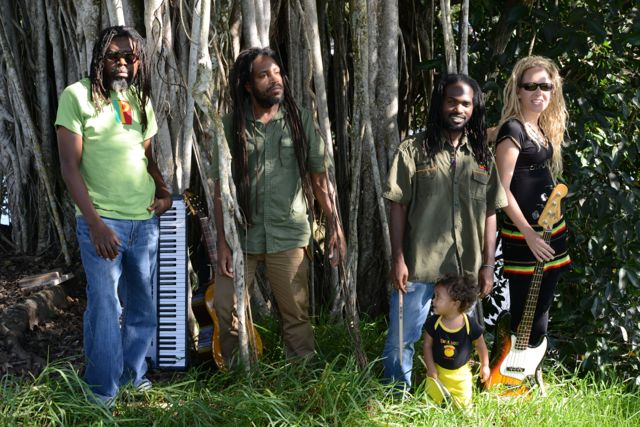 The 2022 Levitt AMP Ocala Music Series presents Reggae Force with opening artist Nostaljah on Friday, June 3 from 7 – 9 p.m. at Webb Field at the Martin Luther King Jr. Recreation Complex.
The performance is free. Please bring your chairs and blankets. Food is available from RoyalProjeX Food Truck, Big Lee's – Serious About Barbecue, and Kona Ice Ocala. Fun field games and activities with the Ocala Recreation and Parks recreation vehicle.
Each concert in the series features a local non-profit organization working to create art accessibility in our community; tonight's featured non-profit is The MLK Commission.
HEADLINING ARTIST: Reggae Force
Reggae Force is among modern day reggae music premier bands. Reggae Force features an all-star cast of reggae musicians including Junior Jazz on Vocals/Guitar, Aston Barrett Jr. on drums, Peter Williamson on keyboards, and Alaina Reed on bass.
OPENING ARTIST: Nostaljah
Nostaljah is a Reggae/R&B band based in Southwest Florida. The band was formed in late 2015 and has worked tirelessly to cement its place as one of the top reggae/r&b bands in southwest Florida. Fans recognize Nostaljah for their high energy, passion for music, and engaging performances.
SUPPORT MUSIC & ART IN PUBLIC SPACES
Help us preserve accessibility to music and public art in Ocala through your sponsorship and patronage of cultural arts programs in public spaces. Please share this event!
THANK YOU TO OUR SPONSORS
Levitt Foundation
Marion Cultural Alliance
Ocala Recreation and Parks
Ocala Electric Utility
Downtown Billiards
T-Mobile
Kona Ice Ocala
Angie Lewis State Farm
Two Men and a Truck
The Martial Arts Academy of Ocala
Rasmussen University
TJM Promotions
Mojos Grill and Catering
Production by Oniram Productions, Inc.
The Levitt AMP Ocala Music Series is supported in part by the Mortimer & Mimi Levitt Foundation, which partners with towns and cities across America to activate underused public spaces through the power of free live music, creating welcoming, inclusive destinations. Presenting a broad array of music genres and cultural programming, Levitt venues and concert sites are community anchors where families, friends and neighbors of all ages and backgrounds come together. Learn more at 
levitt.org.