Levitt AMP Ocala: Natu Camara w/ UF Afropop Ensemble
June 17, 2022 @ 7:00 pm

-

9:00 pm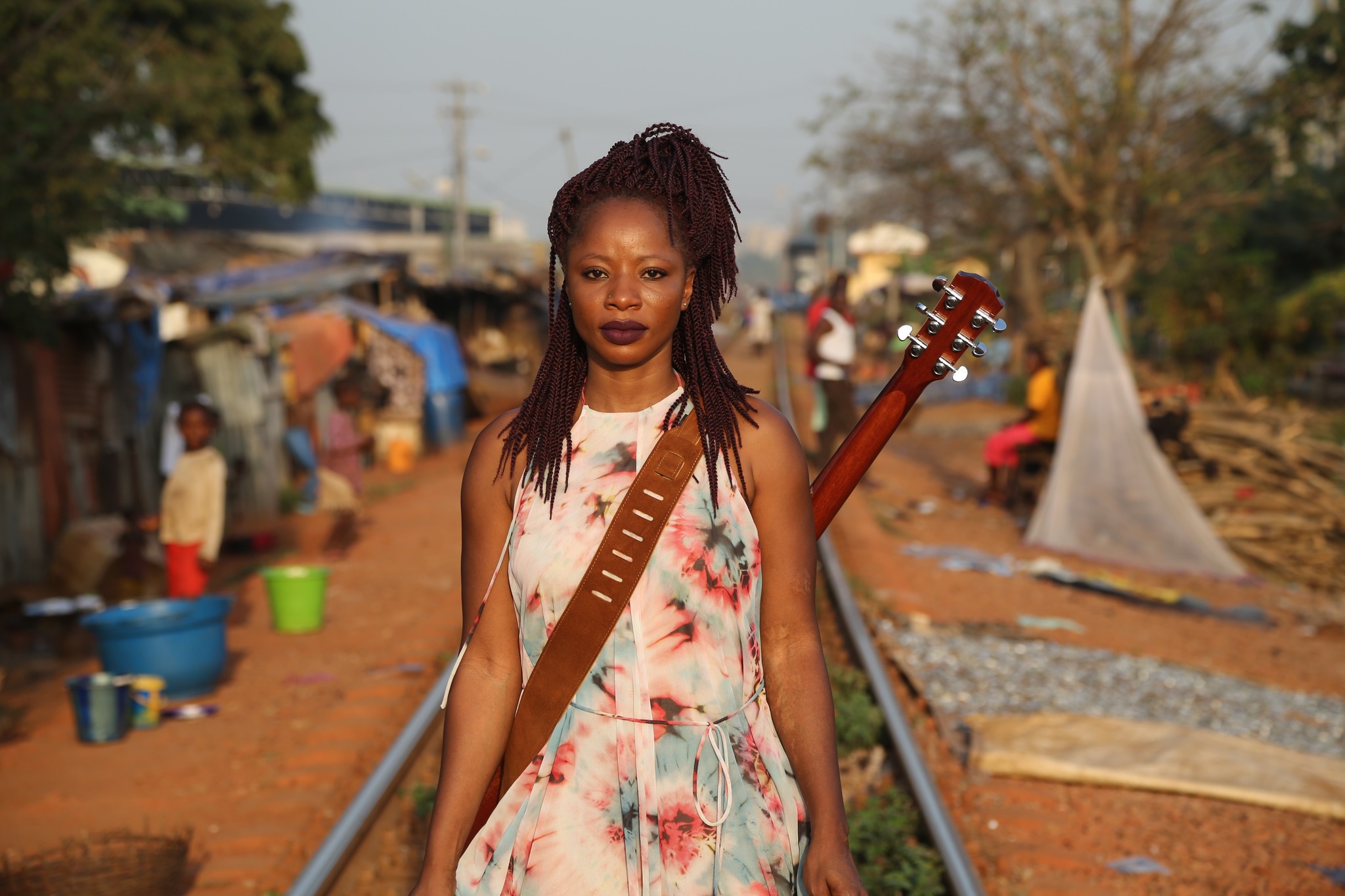 The 2022 Levitt AMP Ocala Music Series presents Natu Camara with opening the UF Afropop Ensemble on Friday, June 17 from 7 – 9 p.m. at Webb Field at the Martin Luther King Jr. Recreation Complex.
The performance is free. Please bring your chairs and blankets. Food is available from The Fat Tiki Food Truck, Big Lee's – Serious About Barbecue, and Kona Ice Ocala. Fun field games and activities with the Ocala Recreation and Parks recreation vehicle.
Each concert in the series features a local non-profit organization working to create art accessibility in our community; tonight's featured non-profit is Black Nurses Rock.
HEADLINING ARTIST: Natu Camara
In Conakry, a sprawling legion of Natu Camara's adoring fans regard her as "the Tina Turner of Guinea." In her music and during high-octane shows, the impassioned singer-songwriter substantiates the weighty nickname. In the early 2000s, Camara led West Africa's first all-female hip-hop group, the Ideal Black Girls (IBG). Years after releasing Guinèya Moumonèra (It's Not a Shame to Be a Woman) — a multiplatinum opus advocating for women's rights — as a member of IBG, the dynamism of Camara's musical evolution is revealed in Dimedi ("Child" in her native language, Susu), an inspirational solo debut underscoring the significance of children having positive role models. Singing in five languages, Dimedi showcases Camara's unique blend of afro-rock, pop, and soul that speaks to the range of heroes influencing her individual sound: Miriam Makeba, Nina Simone, Mory Kante, Fela Kuti, and Baaba Maal.
OPENING ARTIST: UF Afropop Ensemble
Founded in 2021, UF's African Popular Music Ensemble specializes in the popular music of the African continent, with a special focus on Afrobeat, highlife, soukous, and African jazz. The ensemble, directed by Dr. Sarah Politz, features students from the School of Music, musicians from the Gainesville community, and selected guest artists. The 2021 program will include arrangements of popular music from Nigeria, Kenya, Ghana, and Guinea, as well as Afro-diasporic sacred music from Haiti and Cuba.
SUPPORT MUSIC & ART IN PUBLIC SPACES
Help us preserve accessibility to music and public art in Ocala through your sponsorship and patronage of cultural arts programs in public spaces. Please share this event!
THANK YOU TO OUR SPONSORS
Levitt Foundation
Marion Cultural Alliance
Ocala Recreation and Parks
Ocala Electric Utility
Downtown Billiards
T-Mobile
Kona Ice Ocala
Angie Lewis State Farm
Two Men and a Truck
The Martial Arts Academy of Ocala
Rasmussen University
TJM Promotions
Mojos Grill and Catering
Production by Oniram Productions, Inc.
The Levitt AMP Ocala Music Series is supported in part by the Mortimer & Mimi Levitt Foundation, which partners with towns and cities across America to activate underused public spaces through the power of free live music, creating welcoming, inclusive destinations. Presenting a broad array of music genres and cultural programming, Levitt venues and concert sites are community anchors where families, friends and neighbors of all ages and backgrounds come together. Learn more at 
levitt.org.