Levitt AMP Ocala: Indigenous w/ Sheba the Mississippi Queen
May 6, 2022 @ 7:00 pm

-

9:00 pm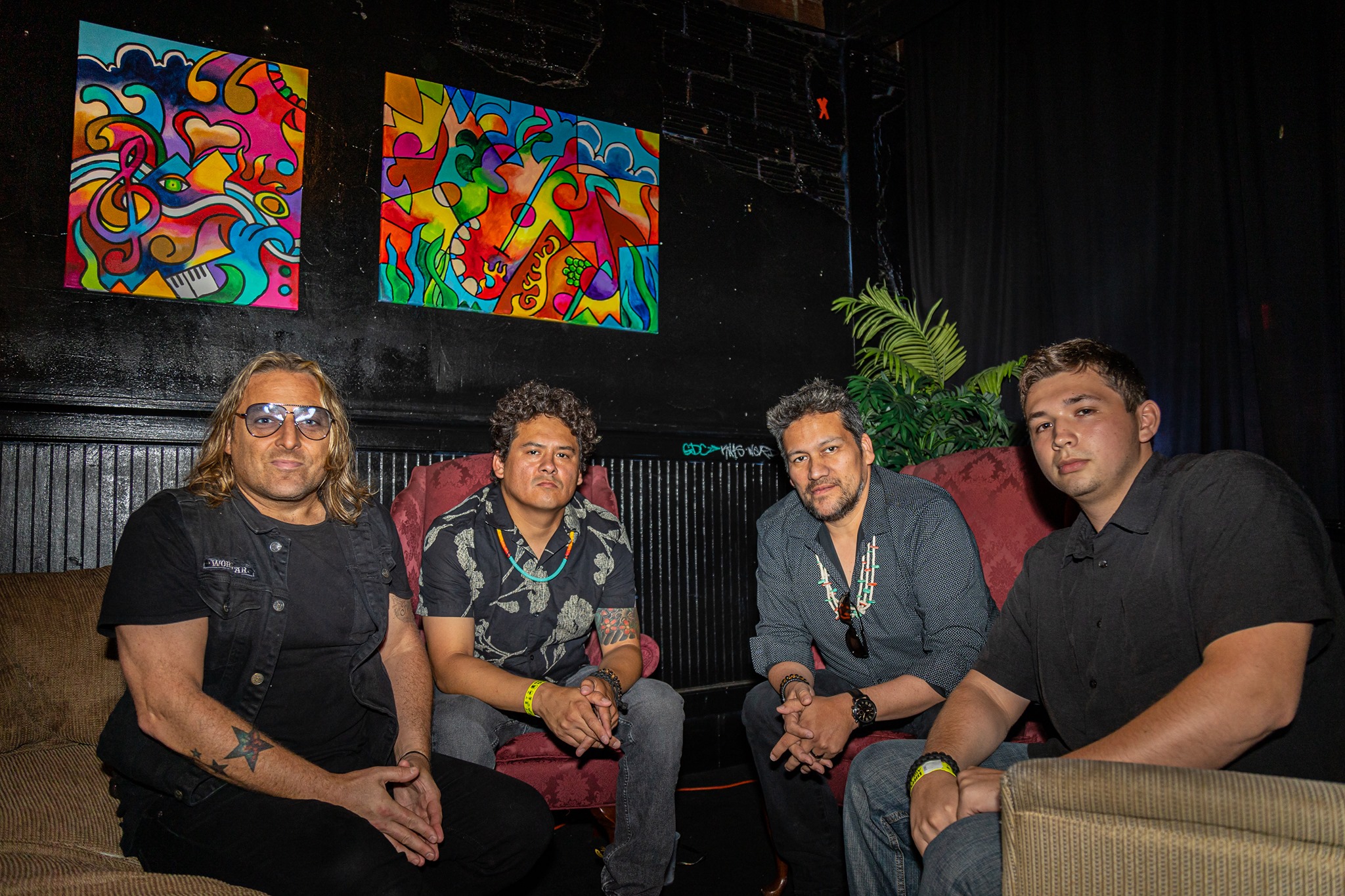 The 2022 Levitt AMP Ocala Music Series presents Indigenous with opening artist Sheba the Mississippi Queen on Friday, May 6 from 7 – 9 p.m. at Webb Field at the Martin Luther King Jr. Recreation Complex.
The performance is free. Please bring your chairs and blankets. Food is available from RoyalProjex Food Truck and Kona Ice Ocala. Fun field games and activities with the Ocala Recreation and Parks recreation vehicle.
Each concert in the series features a local non-profit organization working to create art accessibility in our community; tonight's featured non-profit is The Boys and Girls Club of Marion County.
HEADLINING ARTIST: Indigenous
The Native American blues-rock group Indigenous consists of three brothers, Mato Nanji (vocals and guitar), Pte (bass), and Horse (percussion), and their sister, Wanbdi (drums, vocals). The Nakota Nation members grew up on South Dakota's Yankton Indian Reservation and were inspired by their father, Greg Zephier, who had been a musician in the '60s and '70s and later became a spokesperson for Native American rights. The group released its 1998 debut album, Things We Do, on Pachyderm Records; the video for the title track was directed by Chris Eyre, who also directed the award-winning Native American film Smoke Signals. The group released the Blues This Morning EP and Live at Pachyderm Studios in 1999, while winning acclaim from critics and artists like Bonnie Raitt, the Indigo Girls, and Jackson Browne. The Circle followed in 2000. The band has continued to create music and tour ever since.
OPENING ARTIST: Sheba the Mississippi Queen
SUPPORT MUSIC & ART IN PUBLIC SPACES
Help us preserve accessibility to music and public art in Ocala through your sponsorship and patronage of cultural arts programs in public spaces. Please share this event!
THANK YOU TO OUR SPONSORS
Levitt Foundation
Marion Cultural Alliance
Ocala Recreation and Parks
Ocala Electric Utility
Downtown Billiards
T-Mobile
Kona Ice Ocala
Angie Lewis State Farm
Two Men and a Truck
The Martial Arts Academy of Ocala
Rasmussen University
TJM Promotions
Mojos Grill and Catering
Production by Oniram Productions, Inc.
The Levitt AMP Ocala Music Series is supported in part by the Mortimer & Mimi Levitt Foundation, which partners with towns and cities across America to activate underused public spaces through the power of free live music, creating welcoming, inclusive destinations. Presenting a broad array of music genres and cultural programming, Levitt venues and concert sites are community anchors where families, friends and neighbors of all ages and backgrounds come together. Learn more at 
levitt.org.