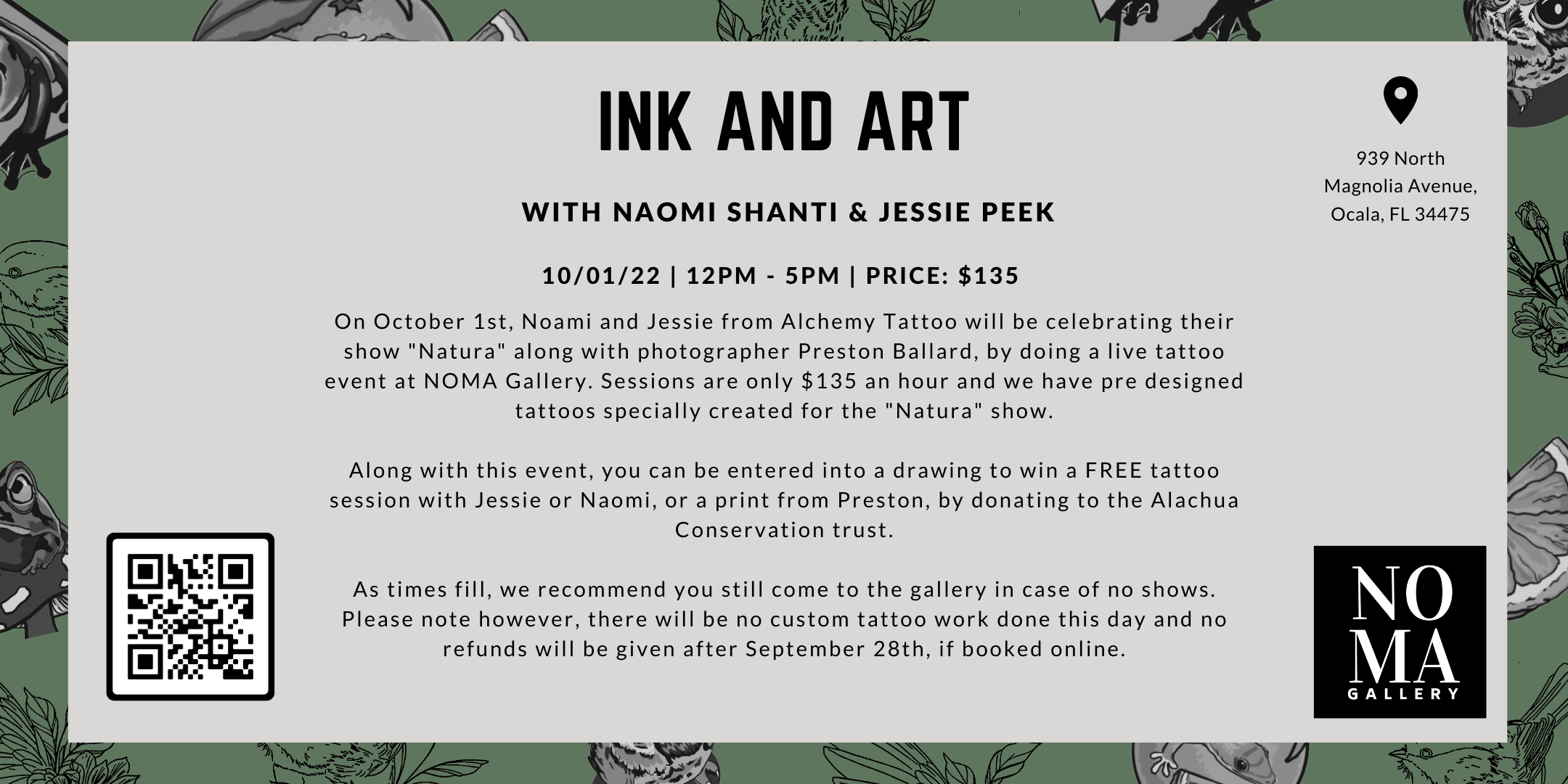 On October 1st, Noami and Jessie from Alchemy Tattoo will be celebrating their show "Natura" along with photographer Preston Ballard, by doing a live tattoo event at NOMA Gallery. Sessions are only $135 an hour and we have pre designed tattoos specially created for the "Natura" show.
Along with this event, you can be entered into a drawing to win a FREE tattoo session with Jessie or Naomi, or a print from Preston, by donating to the Alachua Conservation trust.
As times fill, we recommend you still come to the gallery in case of no shows. Please note however, there will be no custom tattoo work done this day and no refunds will be given after September 28th, if booked online.