From the Artists' Perspective: Guided Gallery Tours with the Artist, Sheni Meghani
July 2, 2022 @ 1:00 pm

-

3:00 pm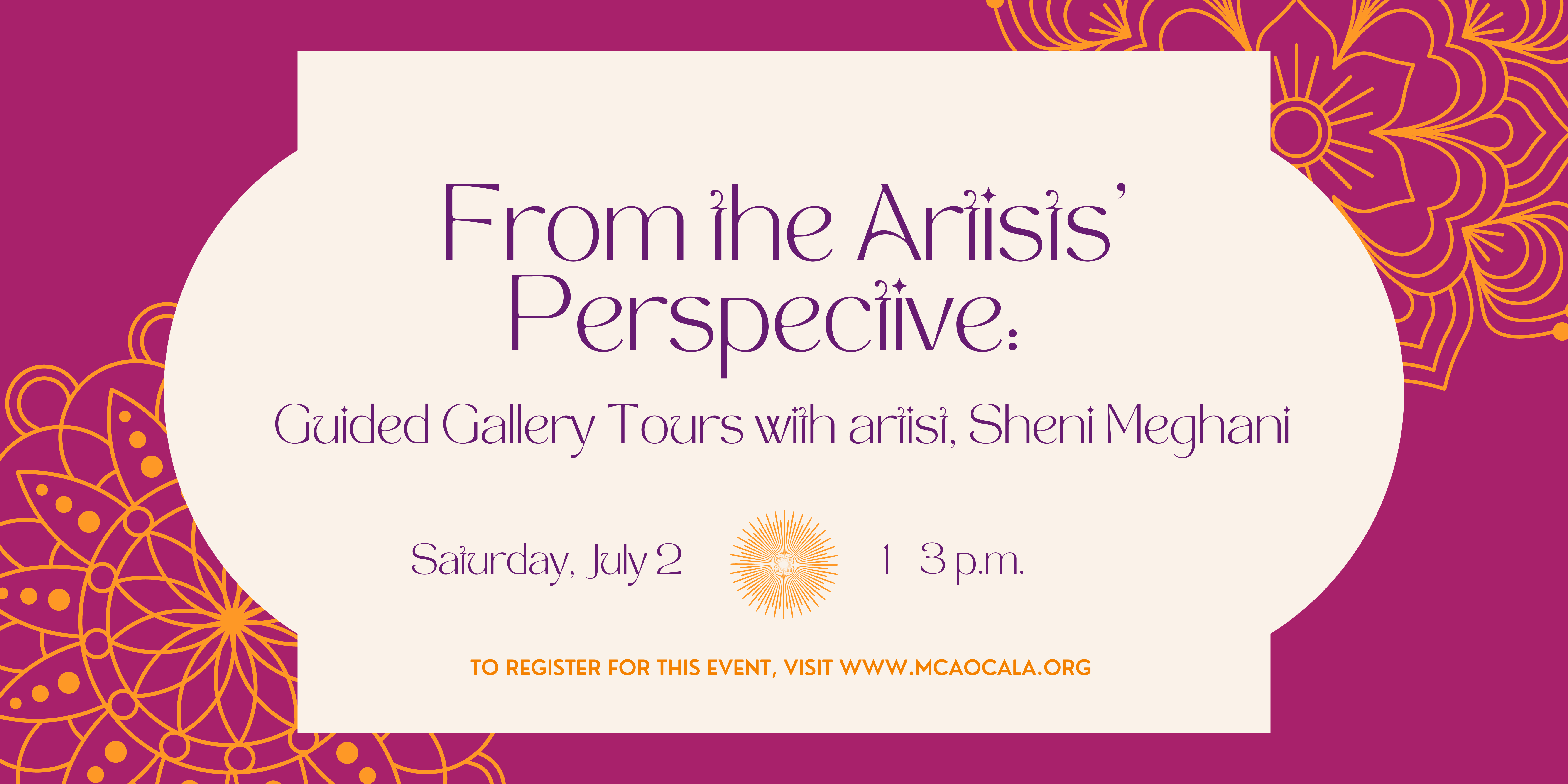 Artist Bio
Dr. Sheni Meghani, who grew up in the Western part of India called Gujarat, brings the richness of Indian folk-life to her art. While growing up in India, she received training in Indian classical singing, dancing and painting. Through her paintings, she shares the stories she heard, read and danced to as a child growing up in India. Her work blends painting, singing and story-telling into a multi-sensory experience of traditional folk-life of Indian province of Gujarat. Her art exemplifies her unique view and appreciation of the peacock, which symbolizes wealth, beauty, art and much more since the beginning of time.
Dr. Meghani's interest in culture, diversity and inclusion extends beyond her art. She actively engages the community, businesses and individuals through her work as a diversity and inclusion professional, as a Senior Partner of Diversified Consulting Concepts, LLC, a consulting firm and as President of Strategic Community Alliance, Inc., a nonprofit organization. As a representative of both organizations, she provides training and consulting in the areas of leadership, cultural competence, diversity for a wide variety of audiences and community partners, often using the arts to promote inclusion.
Dr. Meghani, a board-certified physician in Internal Medicine, Geriatric Medicine, Palliative Medicine and Hospice Care, has clinical and leadership experience in healthcare for over 20 years. Fluent in three languages, Dr. Meghani enjoys wearing Indian sarees at every opportunity she gets, painting and singing Indian songs for anyone who would ask her to sing (or not!). She calls Ocala, FL her home.