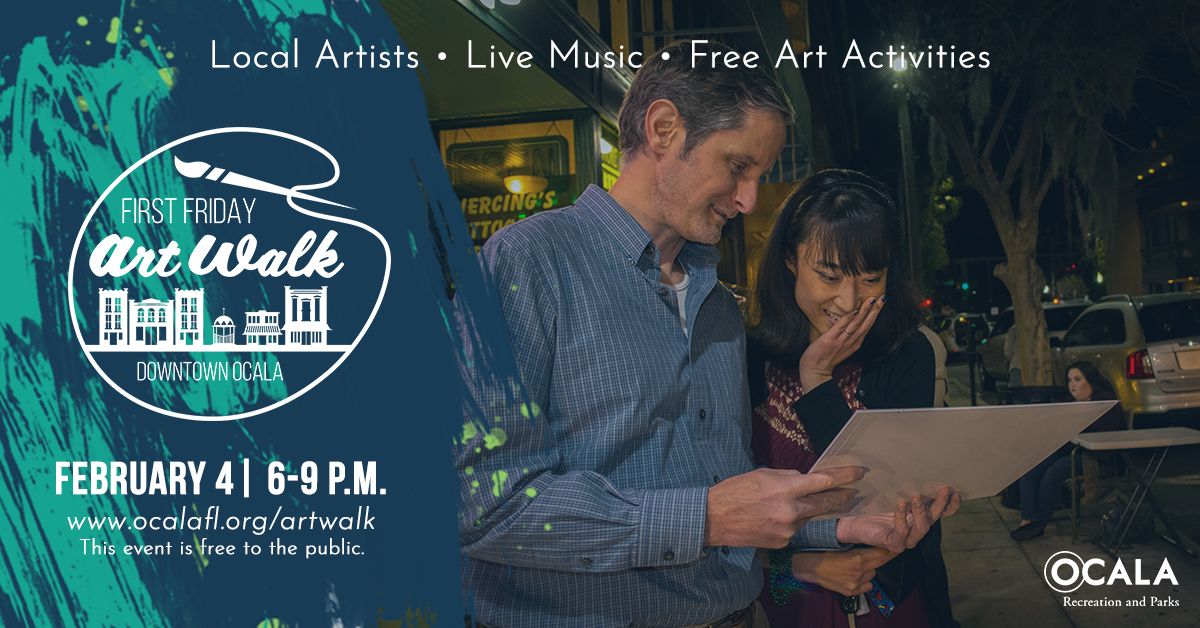 The First Friday Art Walk will take place in Downtown Ocala Friday, Feb. 4, from 6 to 9 p.m. The First Friday Art Walk occurs on the first Friday of each month, September through May. The following activities will be included in February's event:
• Hands-on art activities and demonstrations for all ages provided by local non-profit arts and cultural organizations.
• Local artists selling their works throughout Downtown.
• Participating businesses with extended hours.
• Buskers stationed throughout the downtown area, including My Uncle's Friend, The Allens, and Leah Oxendine playing ambient music.
• Live musical entertainment on the Downtown Square, featuring jazz musician Dave Smith with an intermission performance by Marion County Center for the Arts Dance.
In the event of inclement weather, the First Friday Art Walk will be cancelled.
For more information, please contact the City of Ocala Cultural Arts Division at 352-629-8447 or [email protected]; or visit www.ocalafl.org/artwalk.