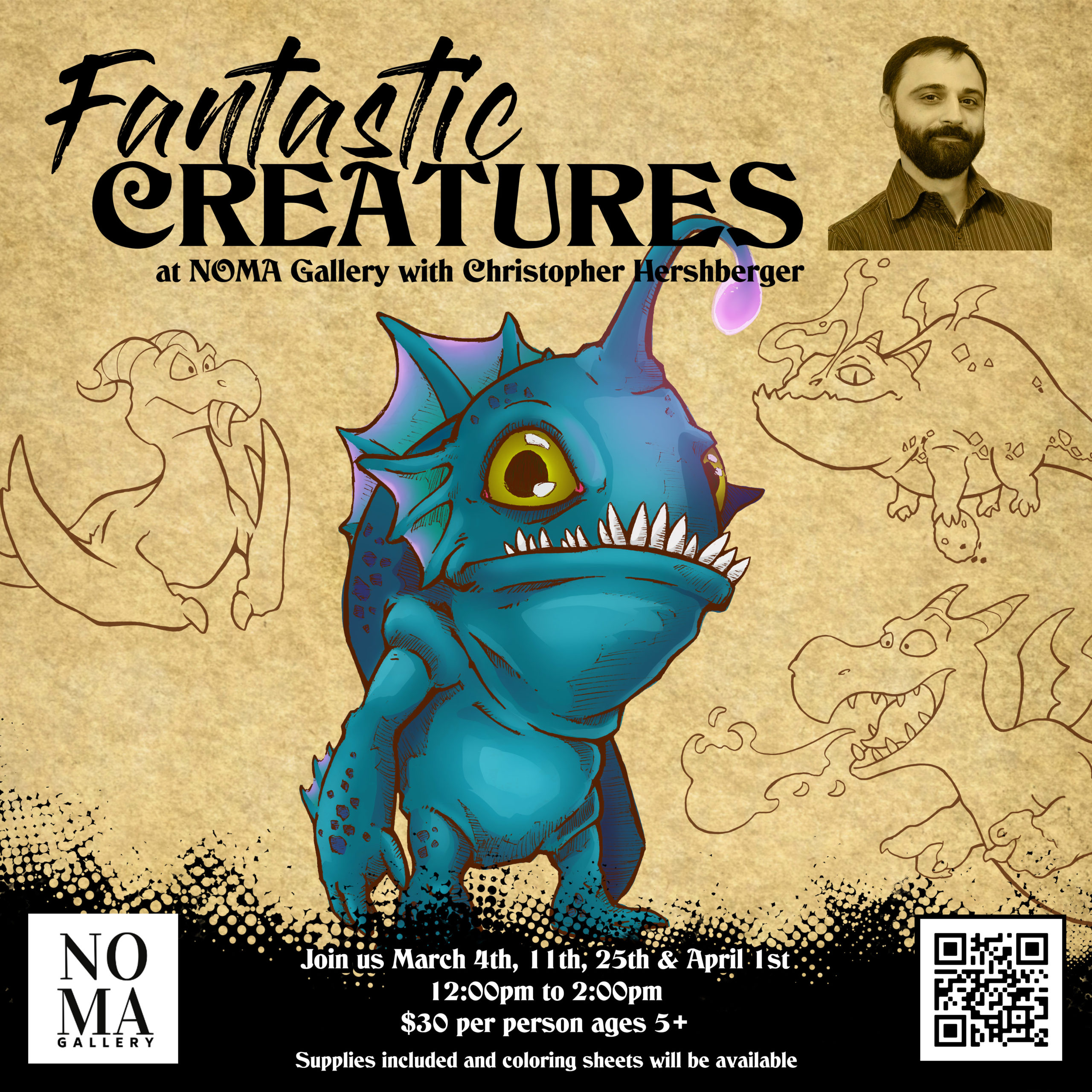 Would you like to learn to draw creatures and mythological monsters?
In this workshop Chris will teach you how to use existing animals and your imagination to create one of a kind creatures. He will start with typical mythological creatures and expand off with light hearted illustrations.
*ALL SUPPLIES INCLUDED*
We will be working on standard paper with pencils, markers, color pencils and crayons. You may bring any supplies you wish to work with if you have additional preferences.
This workshop is only $30 per person ages 5+ and runs on Saturdays starting March 4, 11, 25 and April 1, from 12PM – 2PM. We cant wait to see you there!