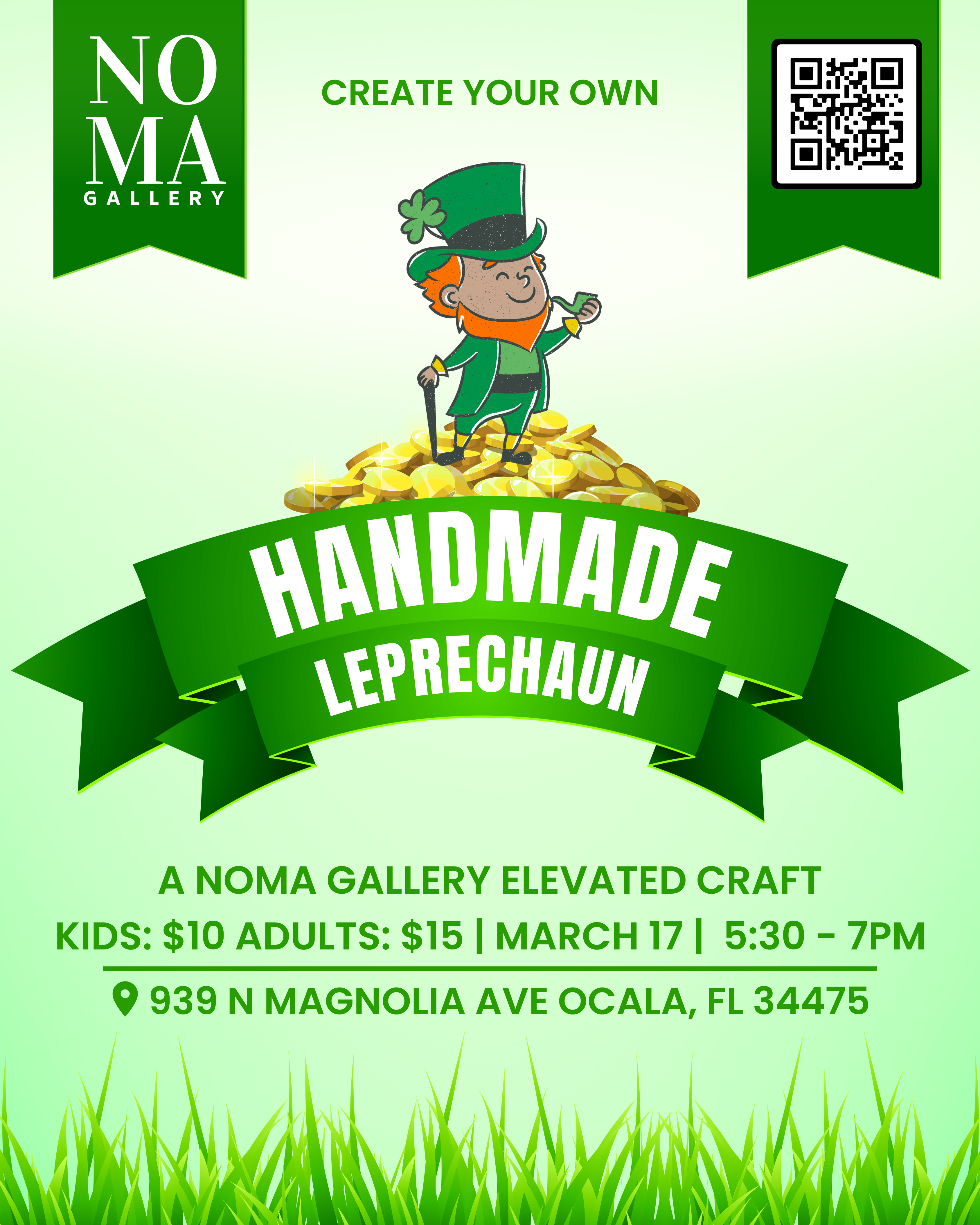 Attention all art lovers! NOMA Gallery is proud to present Elevated Craft: Create Your Own Handmade Leprechauns.
Join us for a fun and interactive workshop where you can create your very own handmade leprechaun. Led by a team of experienced artists, this workshop will guide you through the process of creating your own unique leprechaun, complete with all the magic and whimsy you can imagine.
Whether you're a seasoned crafter or new to the world of art, this workshop is suitable for all skill levels. All materials will be provided, so all you need to bring is your creativity and a sense of fun.
Don't miss this opportunity to bring your leprechaun creations to life. Sign up now and join us at NOMA Gallery for a workshop that is sure to be full of magic and memories. We can't wait to see you there!