Backpack Fever Online Auction
July 17, 2020

-

July 23, 2020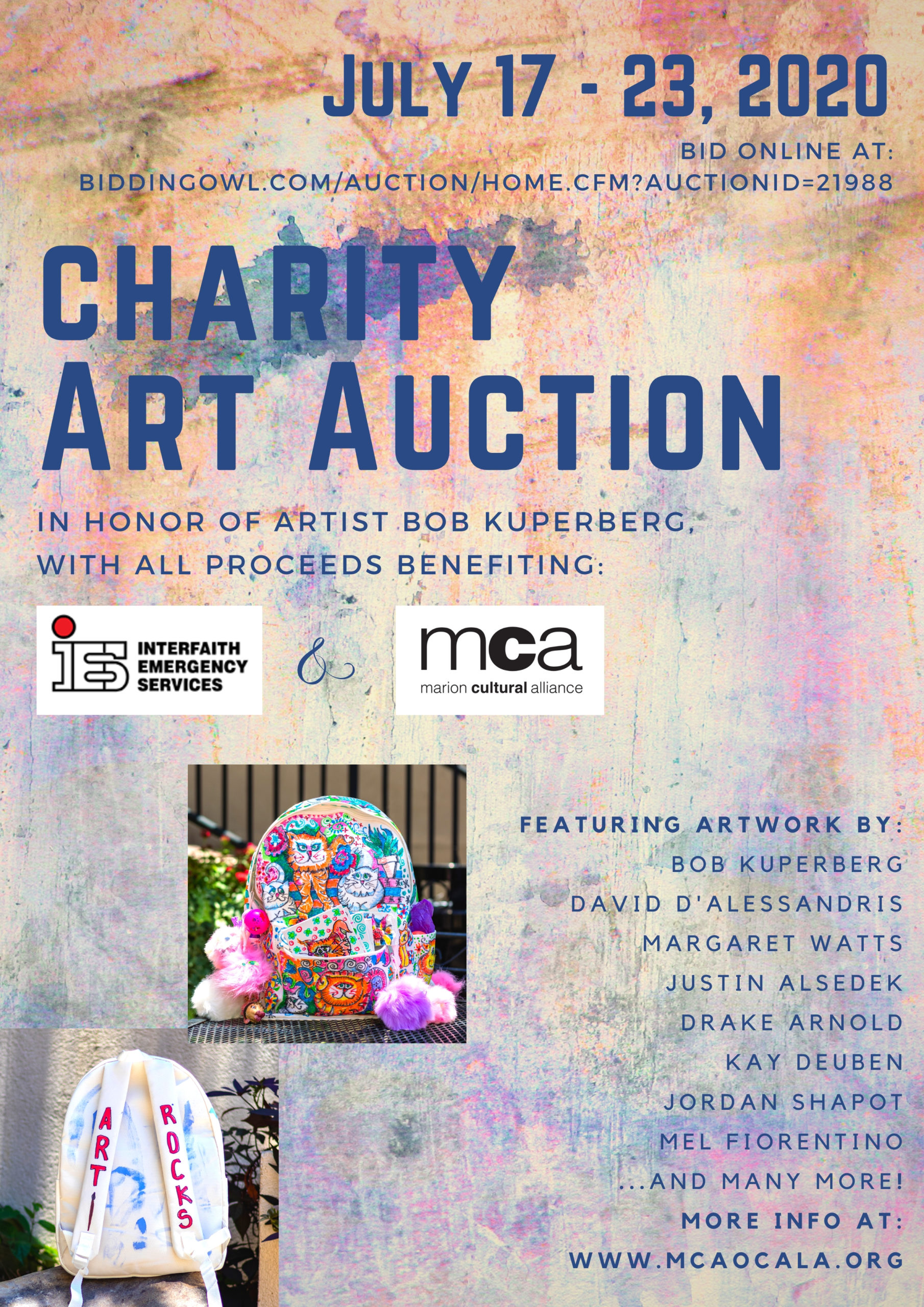 Place your bids at: https://www.biddingowl.com/Auction/index.cfm?auctionID=21988
Join us for a new and exciting event involving the Arts and the Community to benefit Interfaith Emergency Services & Marion Cultural Alliance, and celebrate local artist Bob Kuperberg's 90th birthday!
Local artists were prompted to design a blank canvas backpack in honor of Bob Kuperberg's birthday, to be donated and auctioned with all proceeds benefiting Marion Cultural Alliance and Interfaith's Food 4 Kids program. These one-of-a-kind backpacks will be displayed and auctioned online. The auction site will be live for bidding starting July 17, 2020 at 4pm. Bidding will close at 6pm on July 23rd, 2020. Winning bidders will be announced during a small family reception for Bob Kuperberg on July 23, 2020 at The Brick.
Participating artists include: Bob Kuperberg, Margaret Watts, David D'Alessandris, Drake Arnold, Justin Alsedek, Mel Fiorentino, Kay Deuben, Jordan Shapot, David Kellner, and so many more! Thank you to all participating artists for making this possible.
Questions? Please contact MCA at 352-369-1500.