Appleton Book Club: "Tom and Jack"
May 10 @ 7:00 pm

-

8:30 pm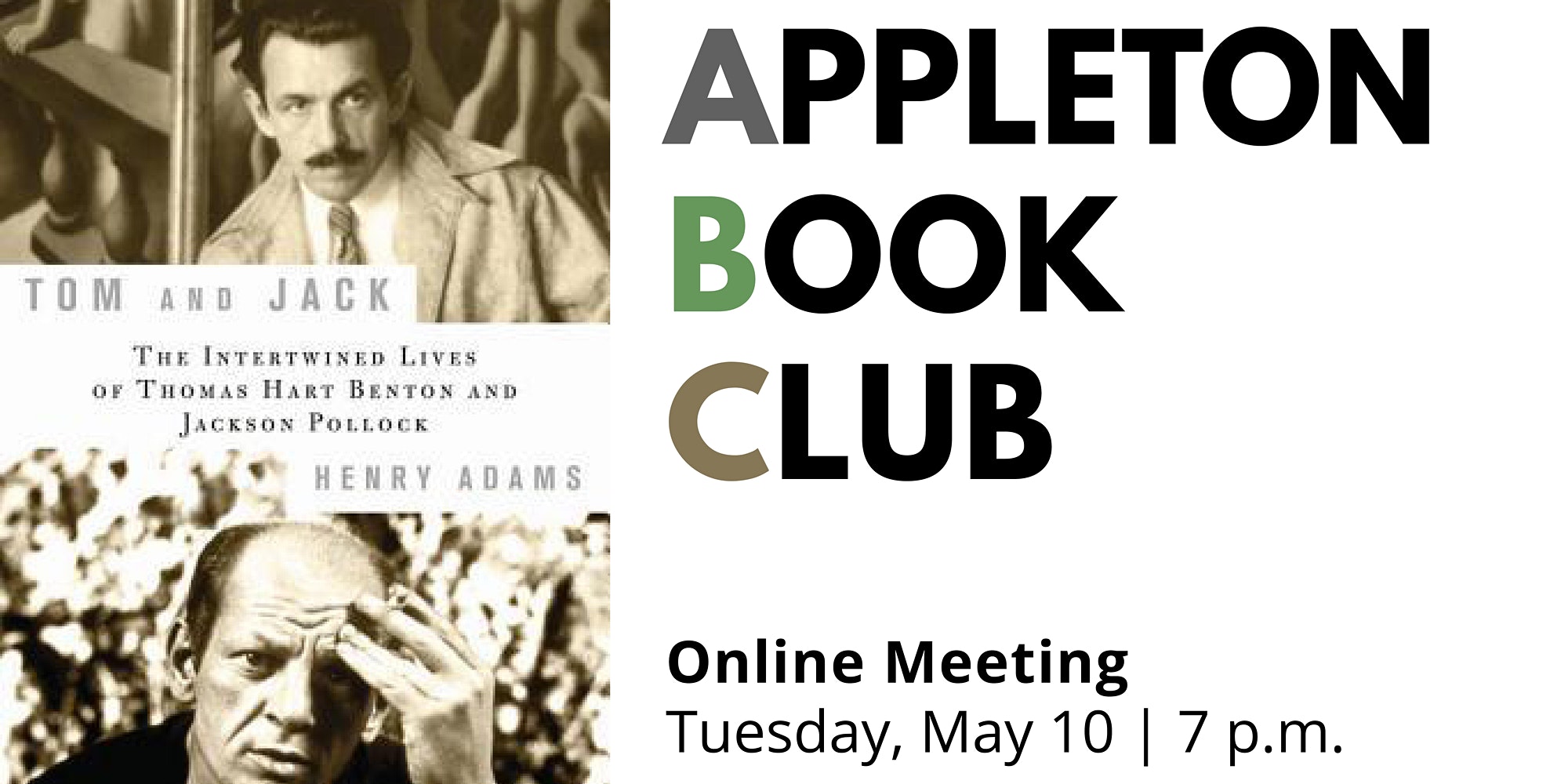 Virtual book club hosted by Appleton Museum of Art, reading "Tom and Jack: The Intertwined Lives of Thomas Hart Benton and Jackson Pollock."
The Appleton Museum of Art's virtual book club meets once a month on Zoom to discuss works of nonfiction that have been hand selected by Appleton staff. The May meeting will discuss "Tom and Jack: The Intertwined Lives of Thomas Hart Benton and Jackson Pollock" by Henry Adams.
Led by Museum Educator Hollis Mutch, the book club is open to everyone. Buy or borrow the book and read at your own pace. Register for the Appleton Book Club meeting here on Eventbrite. Login details for the Zoom session will be sent in your confirmation email.
About this book: A groundbreaking portrait of the intense personal and artistic relationship between Thomas Hart Benton and Jackson Pollock, revealing how their friendship changed American art.
The drip paintings of Jackson Pollock, trailblazing Abstract Expressionist, appear to be the polar opposite of Thomas Hart Benton's highly figurative Americana. Yet the two men had a close and highly charged relationship dating from Pollock's days as a student under Benton. Pollock's first and only formal training came from Benton, and the older man soon became a surrogate father to Pollock. In true Oedipal fashion, Pollock even fell in love with Benton's wife.
Pollock later broke away from his mentor artistically, rocketing to superstardom with his stunning drip compositions. But he never lost touch with Benton or his ideas―in fact, his breakthrough abstractions reveal a strong debt to Benton's teachings. I n an epic story that ranges from the cafés and salons of Gertrude Stein's Paris to the highways of the American West, Henry Adams, acclaimed author of Eakins Revealed, unfolds a poignant personal drama that provides new insights into two of the greatest artists of the 20th century.