Appleton Book Club: "The Museum of Lost Art"
July 13, 2021 @ 7:00 pm

-

8:30 pm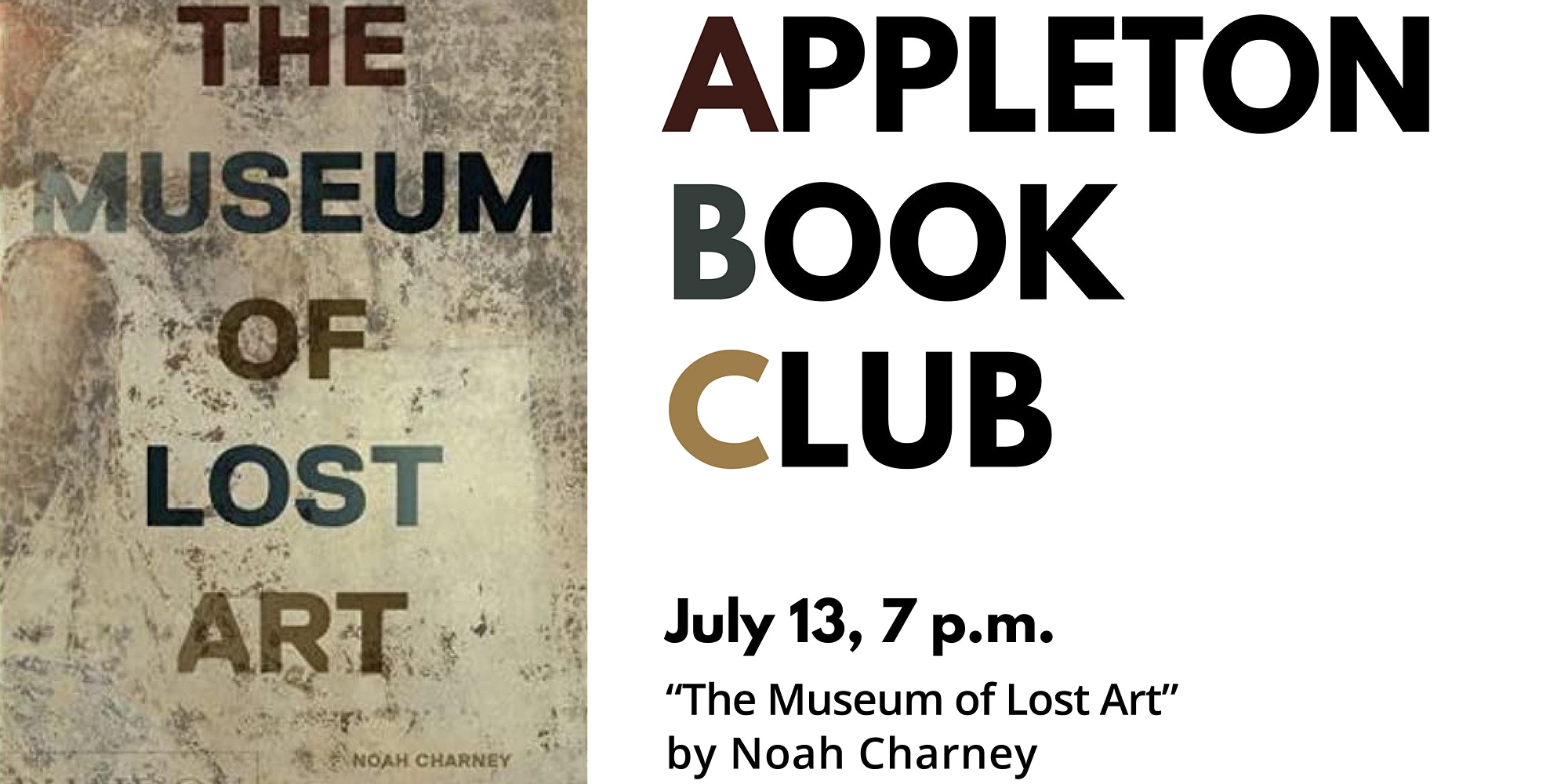 A virtual book club hosted by the Appleton Museum of Art, reading "The Museum of Lost Art" by Noah Charney.
The Appleton Museum of Art's virtual book club meets once a month on Zoom to discuss works of nonfiction that have been hand selected by Appleton staff. The July meeting will discuss "The Museum of Lost Art" by Noah Charney.
Led by Museum Educator Hollis Mutch, the book club is open to everyone. Participation is free and easy! Buy or borrow the book and read at your own pace. Register for the Appleton Book Club meeting here on Eventbrite. Login details for the Zoom session will be sent in your confirmation email.
About this book: From the bestselling author of "The Art of Forgery" comes this dynamic narrative that tells the fascinating stories of artworks stolen, looted, or destroyed in war, accidentally demolished or discarded, lost at sea or in natural disasters, or attacked by iconoclasts or vandals; works that were intentionally temporal, knowingly destroyed by the artists themselves or their patrons, covered over with paint or plaster, or recycled for their materials. An exciting read that spans the centuries and the continents.