Appleton Book Club: "The Lady in Gold"
November 8, 2022 @ 7:00 pm

-

8:30 pm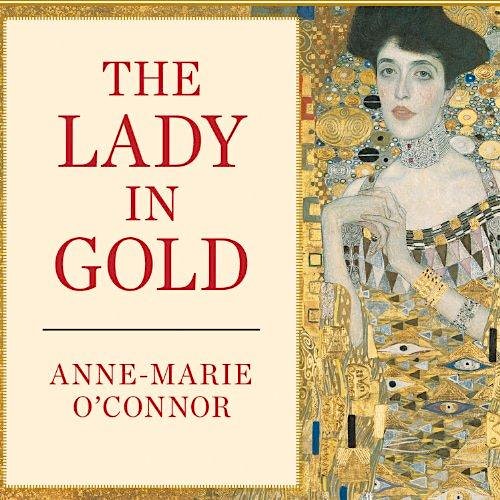 Virtual book club hosted by Appleton Museum of Art, ""The Lady in Gold" by Anne-Marie O'Connor.
The Appleton Museum of Art's virtual book club meets on Zoom to discuss works of nonfiction that have been hand selected by Appleton staff. This meeting will discuss "The Lady in Gold: The Extraordinary Tale of Gustav Klimt's Masterpiece, Portrait of Adele Bloc-Bauer" by Anne-Marie O'Connor.
Led by Museum Educator Hollis Mutch, the book club is open to everyone. Buy or borrow the book and read at your own pace. Register for the Appleton Book Club meeting here on Eventbrite. Login details for the Zoom session will be sent in your confirmation email.
About this book: Contributor to the Washington Post Anne-Marie O'Connor brilliantly regales us with the galvanizing story of Gustav Klimt's 1907 masterpiece—the breathtaking portrait of a Viennese Jewish socialite, Adele Bloch-Bauer. The celebrated painting, stolen by Nazis during World War II, subsequently became the subject of a decade-long dispute between her heirs and the Austrian government.
When the U.S. Supreme Court became involved in the case, its decision had profound ramifications in the art world. Expertly researched, masterfully told, The Lady in Gold is at once a stunning depiction of fin-de siècle Vienna, a riveting tale of Nazi war crimes, and a fascinating glimpse into the high-stakes workings of the contemporary art world.
One of the Best Books of the Year: The Huffington Post, The Christian Science Monitor.
Winner of the Marfield National Award for Arts Writing. Winner of a California Book Award.