Appleton Book Club: "The Hare with Amber Eyes"
September 14, 2021 @ 7:00 pm

-

8:30 pm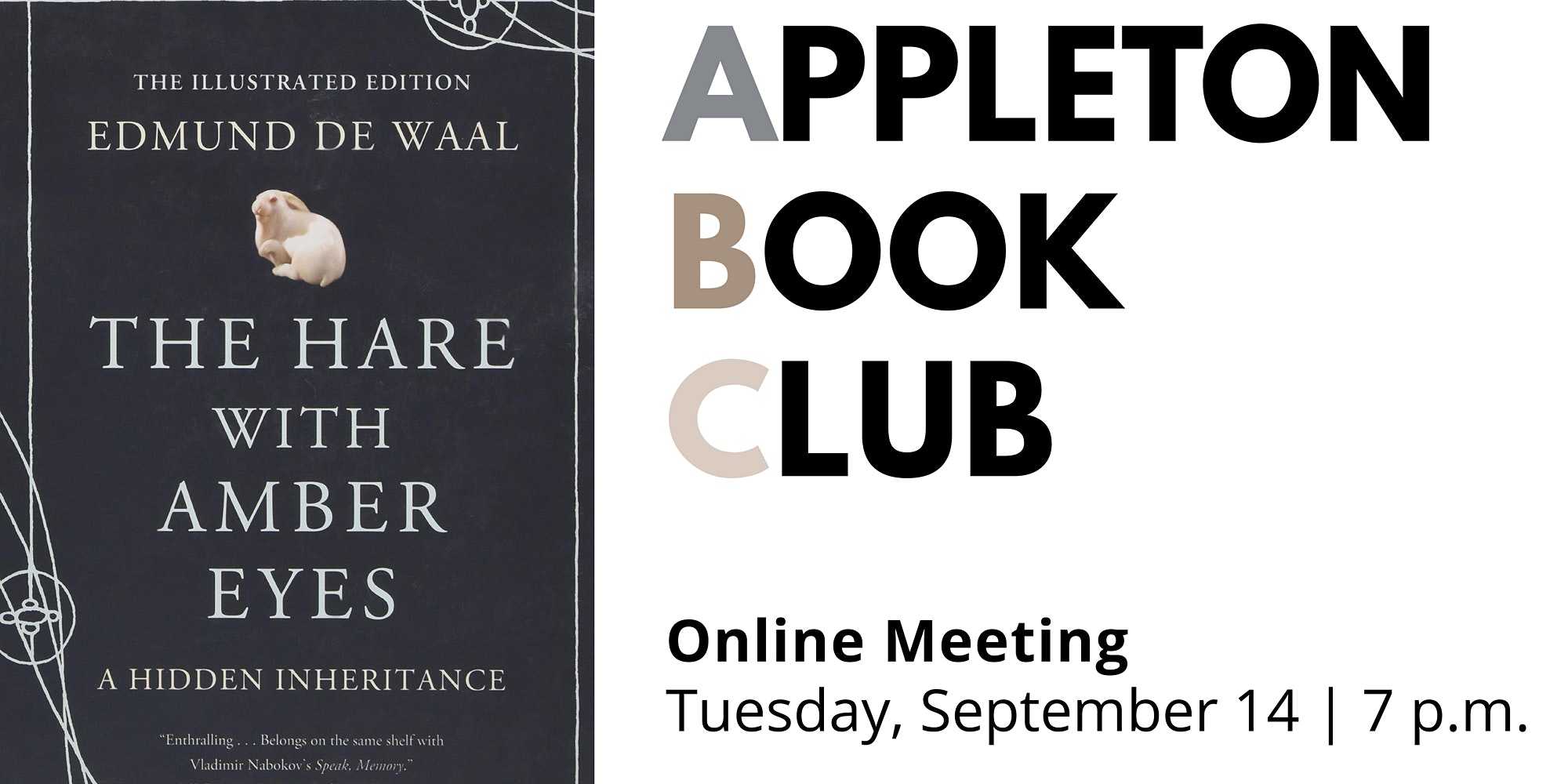 A virtual book club hosted by the Appleton Museum of Art, reading "The Hare with Amber Eyes" by Edmund de Waal.
The Appleton Museum of Art's virtual book club meets once a month on Zoom to discuss works of nonfiction that have been hand selected by Appleton staff. The September meeting will discuss "The Hare with Amber Eyes: A Hidden Inheritance" by Edmund de Waal.
Led by Museum Educator Hollis Mutch, the book club is open to everyone. Participation is free and easy! Buy or borrow the book and read at your own pace. Register for the Appleton Book Club meeting here on Eventbrite. Login details for the Zoom session will be sent in your confirmation email.
About this book: Edmund de Waal is a world-famous ceramicist. Having spent 30 years making beautiful pots―which are then sold, collected, and handed on―he has a particular sense of the secret lives of objects. When he inherited a collection of 264 tiny Japanese wood and ivory carvings, called netsuke, he wanted to know who had touched and held them, and how the collection had managed to survive.
And so begins this extraordinarily moving memoir and detective story as de Waal discovers both the story of the netsuke and of his family, the Ephrussis, over five generations. A nineteenth-century banking dynasty in Paris and Vienna, the Ephrussis were as rich and respected as the Rothchilds. Yet by the end of the World War II, when the netsuke were hidden from the Nazis in Vienna, this collection of very small carvings was all that remained of their vast empire.