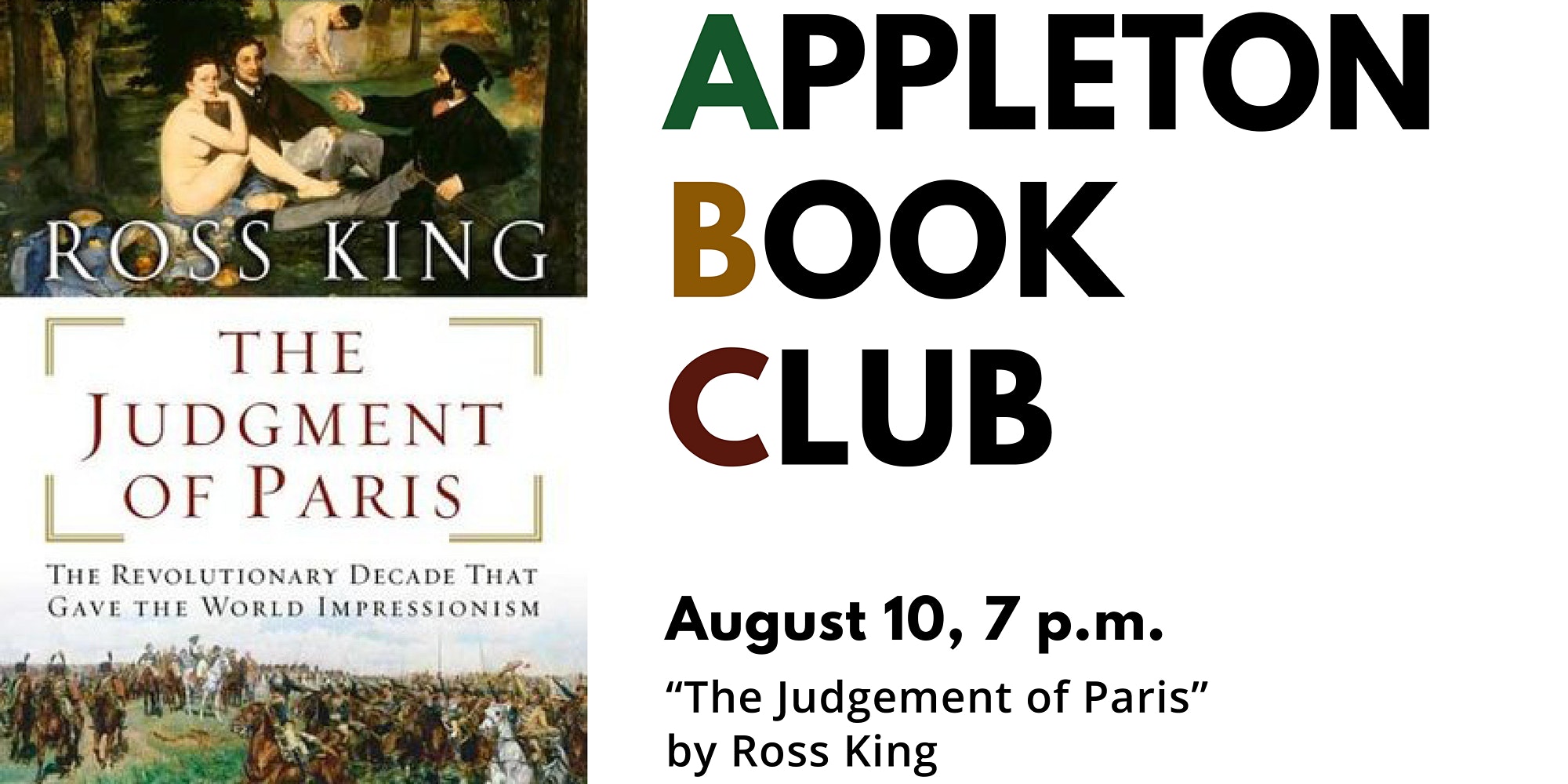 A virtual book club hosted by the Appleton Museum of Art, reading "The Judgment of Paris" by Ross King.
The Appleton Museum of Art's virtual book club meets once a month on Zoom to discuss works of nonfiction that have been hand selected by Appleton staff. The August meeting will discuss "The Judgment of Paris: The Revolutionary Decade That Gave the World Impressionism" by Ross King.
Led by Museum Educator Hollis Mutch, the book club is open to everyone. Participation is free and easy! Buy or borrow the book and read at your own pace. Register for the Appleton Book Club meeting here on Eventbrite. Login details for the Zoom session will be sent in your confirmation email.
About this book: With a novelist's skill and the insight of an historian, bestselling author Ross King recalls a seminal period when Paris was the artistic center of the world, and the rivalry between Meissonier and Manet.
While the Civil War raged in America, another revolution took shape across the Atlantic, in the studios of Paris: The artists who would make Impressionism the most popular art form in history were showing their first paintings amidst scorn and derision from the French artistic establishment. Indeed, no artistic movement has ever been quite so controversial. The drama of its birth, played out on canvas and against the backdrop of the Franco-Prussian War and the Commune, would at times resemble a battlefield; and as Ross King reveals, it would reorder both history and culture, and resonate around the world.