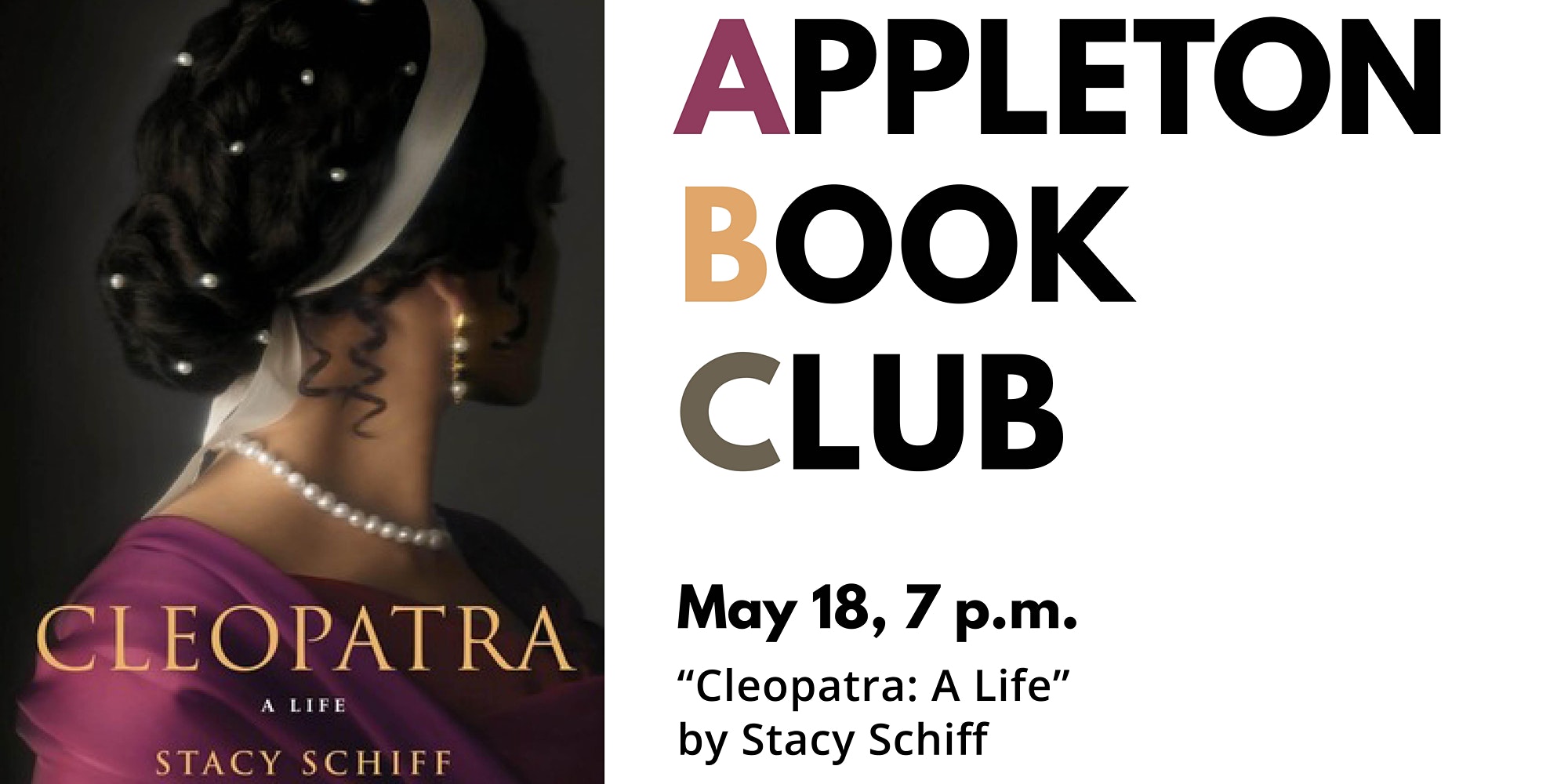 A virtual book club hosted by the Appleton Museum of Art, reading "Cleopatra: A Life" by Stacy Schiff.
The Appleton Museum of Art's virtual book club meets once a month on Zoom to discuss works of nonfiction that have been hand selected by Appleton staff. The May meeting will discuss "Cleopatra: A Life" by Stacy Schiff.
Led by Museum Educator Hollis Mutch, the book club is open to everyone. Participation is free and easy! Buy or borrow the book and read at your own pace. Register for the Appleton Book Club meeting here on Eventbrite. Login details for the Zoom session will be sent in your confirmation email.
About this book: The Pulitzer Prize-winning biographer brings to life the most intriguing woman in the history of the world: Cleopatra, the last queen of Egypt. Famous long before she was notorious, Cleopatra has gone down in history for all the wrong reasons. Shakespeare and Shaw put words in her mouth. Michelangelo, Tiepolo, and Elizabeth Taylor put a face to her name. Along the way, Cleopatra's supple personality and the drama of her circumstances have been lost. In a masterly return to the classical sources, Stacy Schiff here boldly separates fact from fiction to rescue the magnetic queen whose death ushered in a new world order. Rich in detail, epic in scope, Schiff 's is a luminous, deeply original reconstruction of a dazzling life.