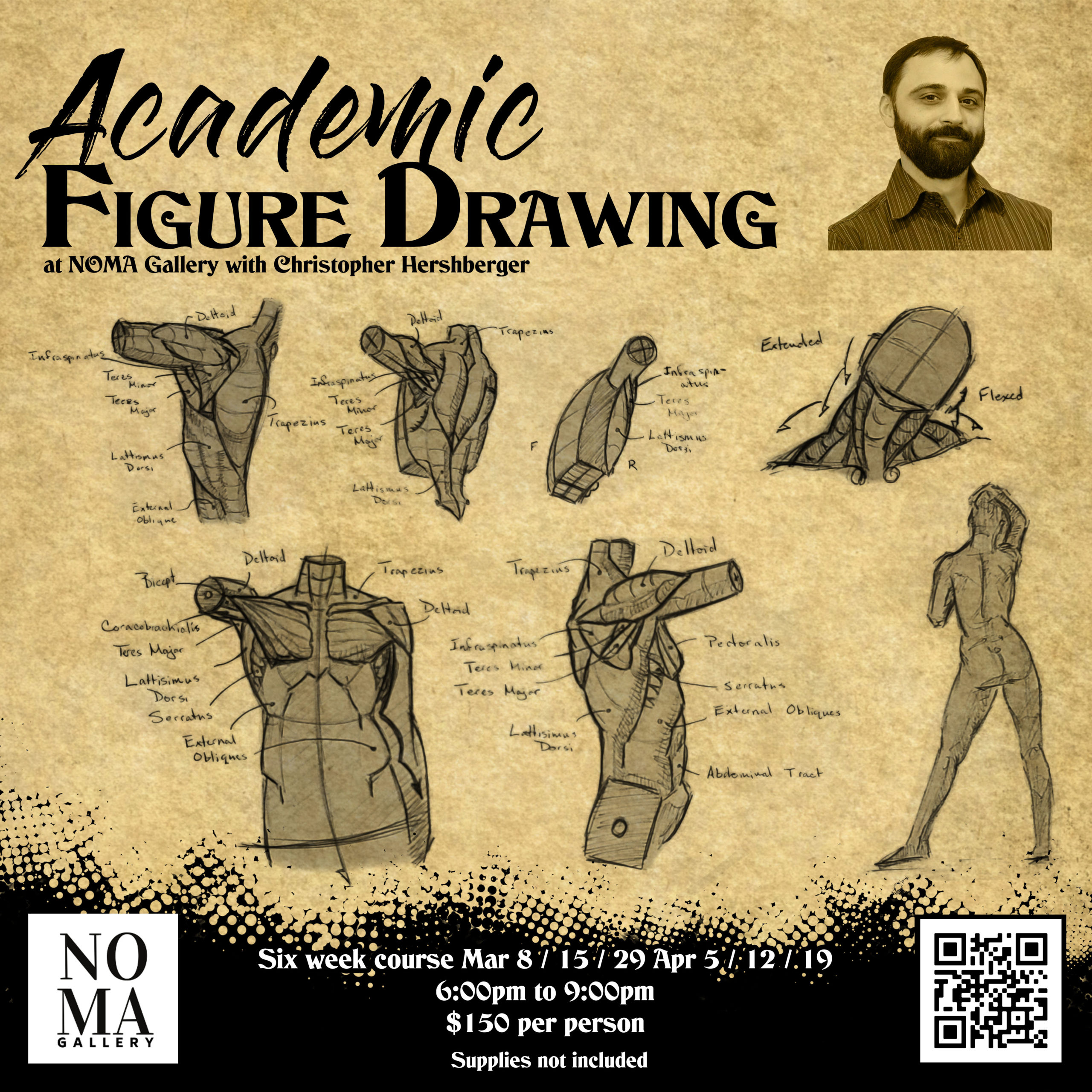 Would you like to level up your ability to generate figures more accurately? Do you struggle with proportions? Are people just plain hard to draw for you? Then this workshop is for you.
In this workshop Chris will teach you how to quickly and more accurately draw figures from reference, imagination, and from life. Basic construction, action lines, and simple anatomy are some of the subjects that will be covered in this.
*NO SUPPLIES INCLUDED*
Recommended supplies are as follows:
A pad of news print (larger then standard paper 18x24ish), a pad of higher quality drawing paper, a pencil set, preferred eraser, a sharpener, and an easel or drawing board (if you so desire). You may bring any additional supplies you wish to work with if you have additional preferences.
This workshop is $150 per person and runs for six weeks on Wednesdays starting March 8, 15, 29 and April 5, 12, 19 from 6PM – 9PM at NOMA Gallery. We will have live models on the last 2 class dates so don't miss out!